Winners of Wirex X One Minute Brief Announced!
Last week, we worked with The Bank of Creativity's One Minute Briefs (OMB) campaign, to invite everyday digital content creators to design creatives for Wirex, showing how you can buy just about anything with Bitcoin.
What are One Minute Briefs?
OMB have gained a reputation for linking internationally-recognised brands with consumer creators.
You might have guessed it, but as the name suggests, they release a minute-long brief on Twitter, made by companies and causes from around the world, asking for creative entries for their advertising. Anyone can enter, and the best will receive a prize.
In the hugely important world of marketing, brands are forever looking for new and innovative campaigns to help them be recognised, stay ahead of the competition and continue to get their unique messaging across. As such, this is a great way to engage with the community and come up with creative ideas.
Why did we Partner with One Minute Briefs?
At Wirex, our key message and ultimate goal is to give users easier than ever access to crypto. We're enabling customers to buy anything with crypto using their crypto-enabled Wirex debit card, anywhere that accept Mastercard or Visa around the world. We know that what we offer is pretty game-changing, but we want our customers to understand this too.
They've already partnered with huge names from Pringles to Adobe, and WWF to Oxfam, but we were the first crypto company to launch our brief on the platform!
What was Wirex's Brief?
That's why we tasked content creators from around the world to create posters for crypto, showing how you can use them easily in real life to buy anything, from a pizza to a house. We wanted designers to think of creative ways to demonstrate how everybody can spend crypto, just as easily as traditional currencies such as $ or £.
All entries were Tweeted to the @OneMinuteBriefs and @wirexapp Twitter pages, using the hashtags #BuyWithBitcoin.
Incredibly, we had nearly 200 entries, all of which were creative and innovative, and genuinely made us laugh out loud. To see all the entries, visit here.
The Winners
Congrats to our 3 winners, who were voted on by Wirex employees from across the business:
1st Prize - @counterplanner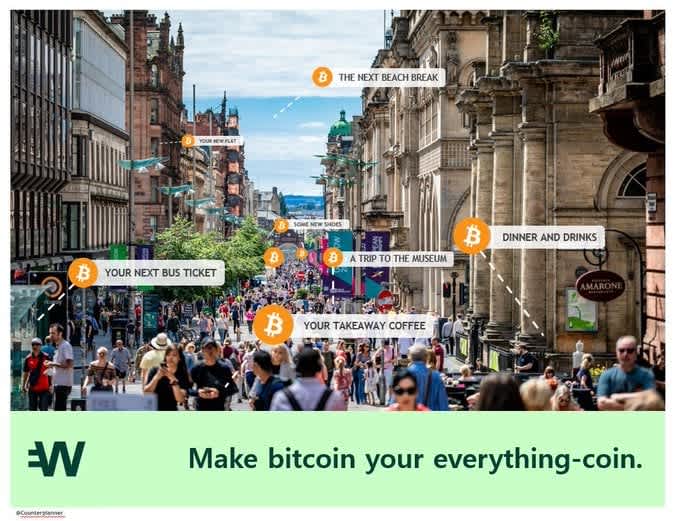 2nd Prize - @jakecolling_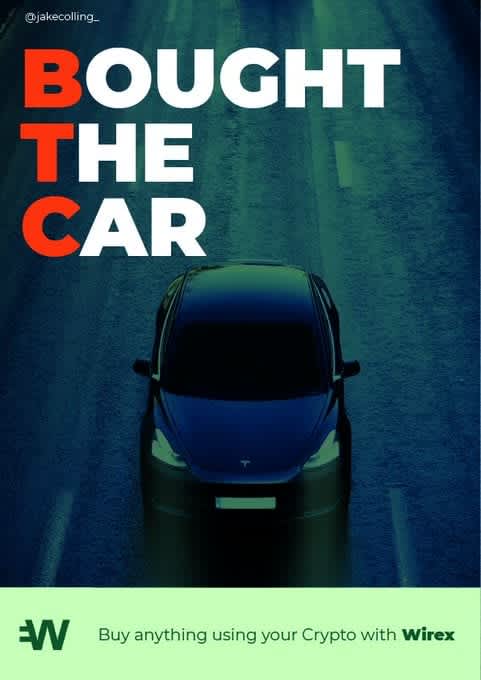 3rd Prize - @Salmanorguk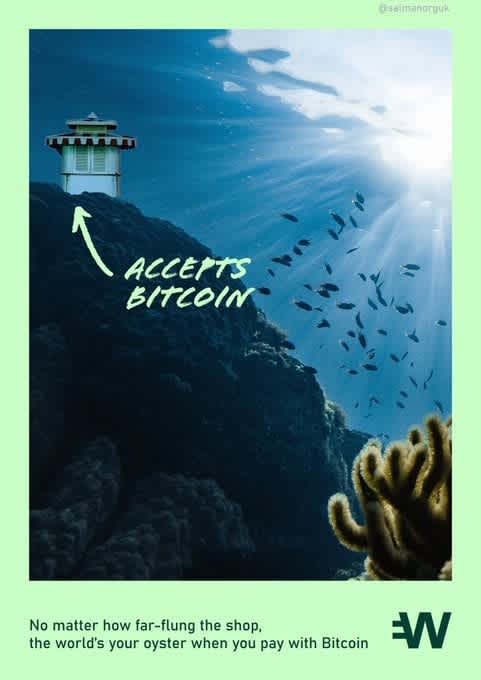 #BuyWithBitcoin
We have big plans to kick off a new upcoming campaign for our US launch using these creatives, where we'll invite you to take a picture and show us what you can #BuyWithBitcoin using your Wirex! Watch this space for more info in the coming weeks!