Women of Wirex: Crypto Advice
It's been a big year for our Women in Crypto campaign. We hosted our first ever live event "Women in Crypto: Tech, Innovation and Digitisation" [LINK] and we recently announced the shortlist [LINK] for this year's Rising Women in Crypto Power List after receiving over 200 nominations.
Our 2021 campaign is coming to an end, and to wrap it up we turned to the women at Wirex. We created the Women in Crypto campaign to celebrate women's achievements in the fintech, crypto and blockchain sectors, so it only seems fitting to ask the women at Wirex for their thoughts on the crypto industry.
We posed the question "What's one piece of advice you have for someone who wants to start a career in crypto?"
And this is what they had to say:
Fadzhana Manaf, APAC Brand Activation Manager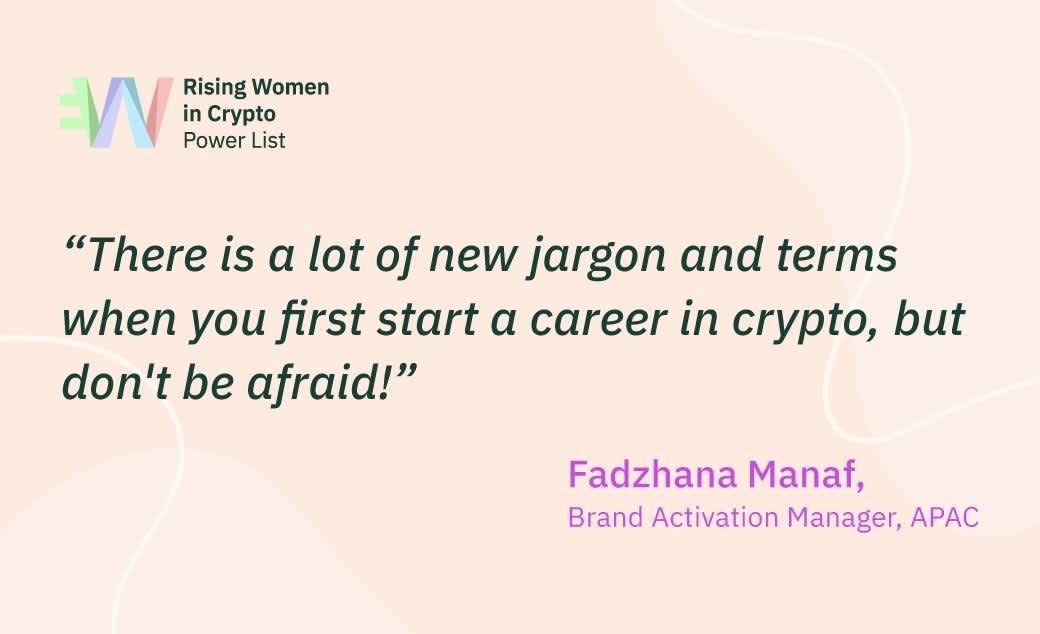 When it comes to any new industry, but particularly crypto, there can be lots of confusing terms and acronyms thrown about, but don't let that put you off getting involved.
Giselle Cuen, USA Compliance Manager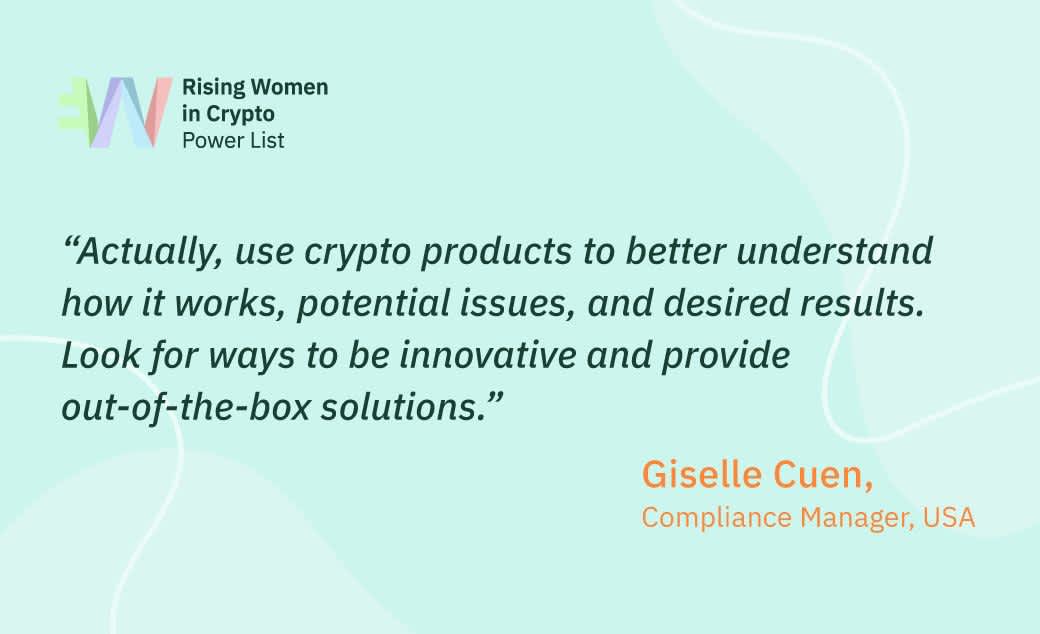 The best way to find pain points and solutions is to get stuck in. Don't just read about different cryptocurrencies and apps but actually get involved and get some firsthand experience and new ideas will come to you.
Chien-Chien Chang, CRM and Community Specialist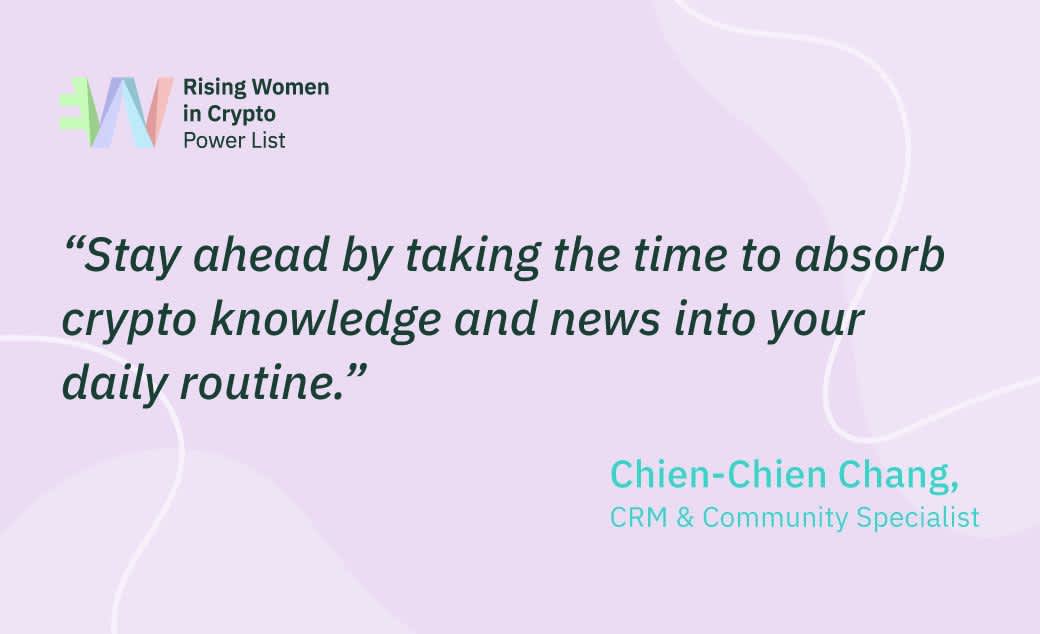 Cramming never really works for long-term learning. Taking a little bit of time each day to build your crypto knowledge will help make for a better foundation.
Dariia Kulaha, Customer Support Team Lead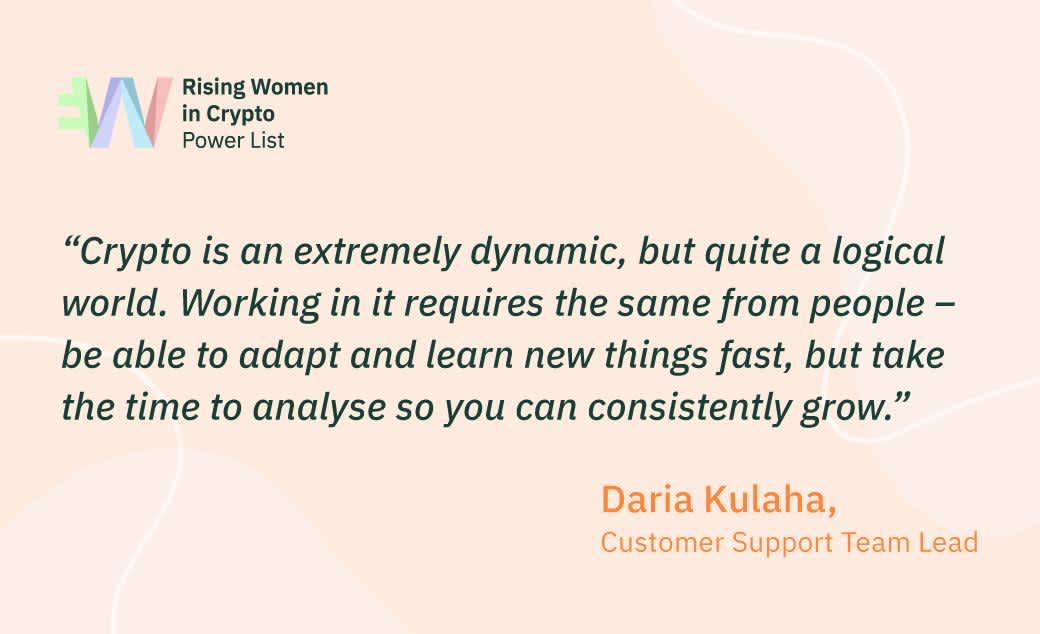 The world of crypto is constantly changing and evolving, so you have to make sure you're willing to try new ways of working and adapting as the product and market change.
Ali Paras, Community Manager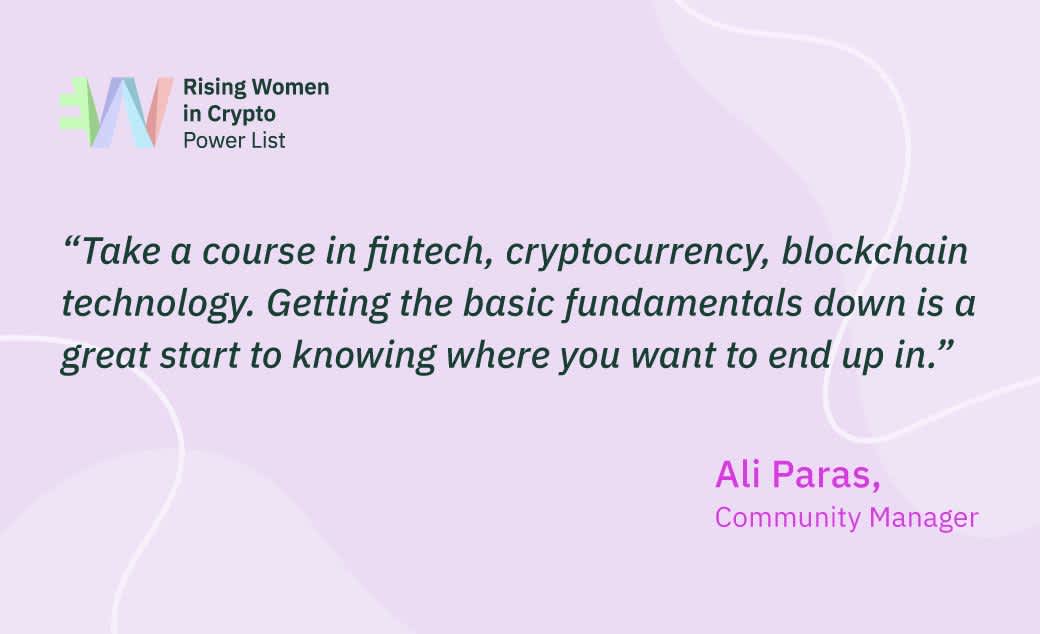 Crypto is becoming more and more accessible, so there are plenty of courses now available for people of all skill levels. Have a look online and you're bound to find something that suits your needs.
Marija Riba, Senior Product Manager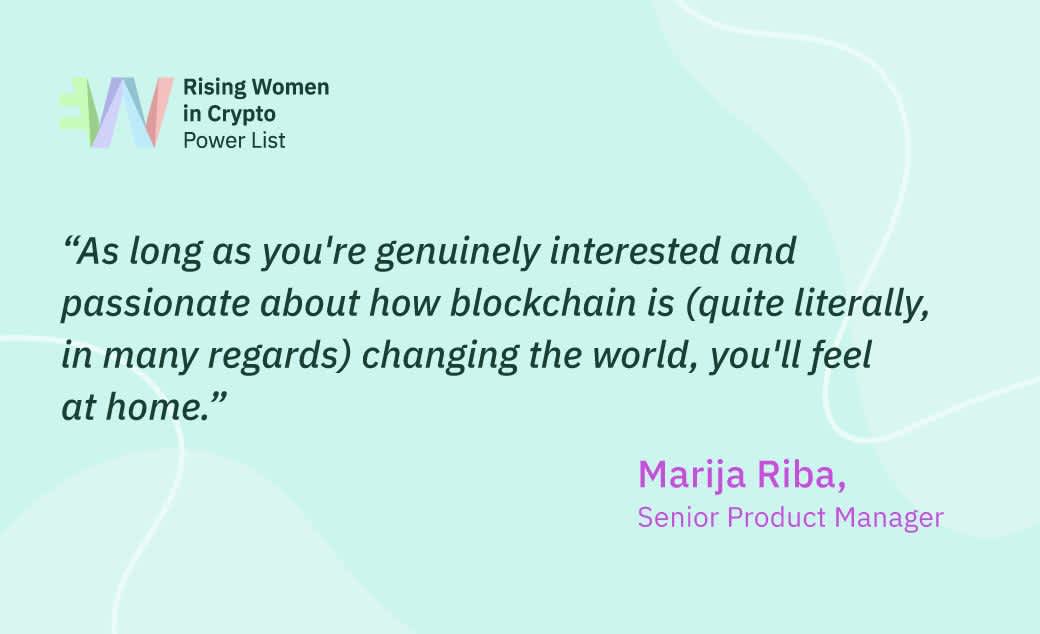 If you're passionate about the crypto and blockchain movement, then you're going to be able to put much more in to you career and get much more out of it.
Anastasiia Kuzmina, Help Desk Agent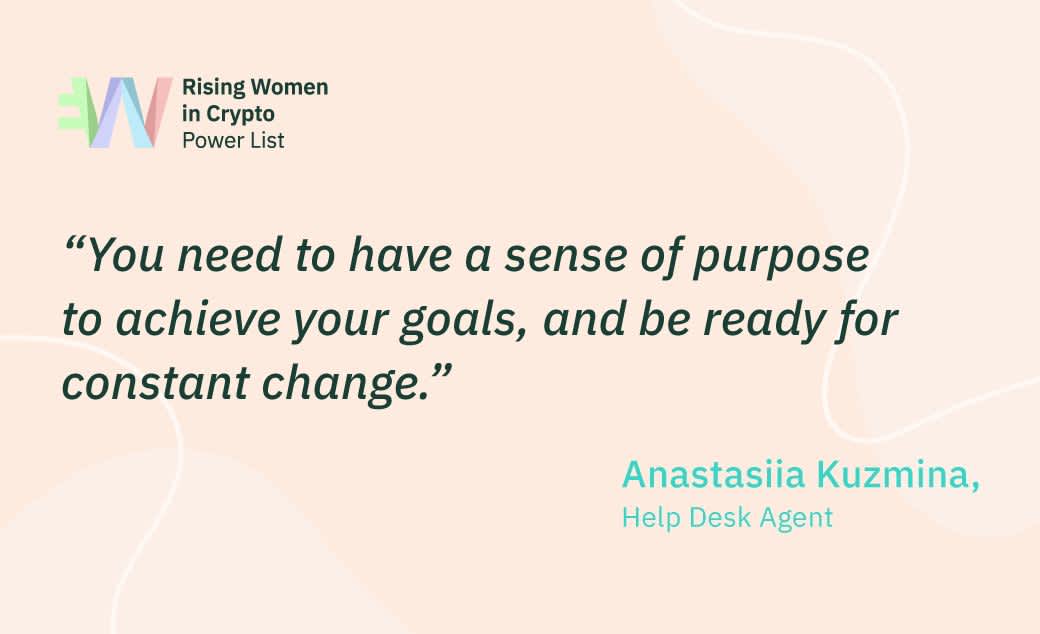 It's important to know what you want to get out of your career in crypto, but it's also important to not be rigid with those goals – crypto is constantly changing which means your pathway, achievements and goals will be changing too.
Beatriz Pires, Talent Acquisition Specialist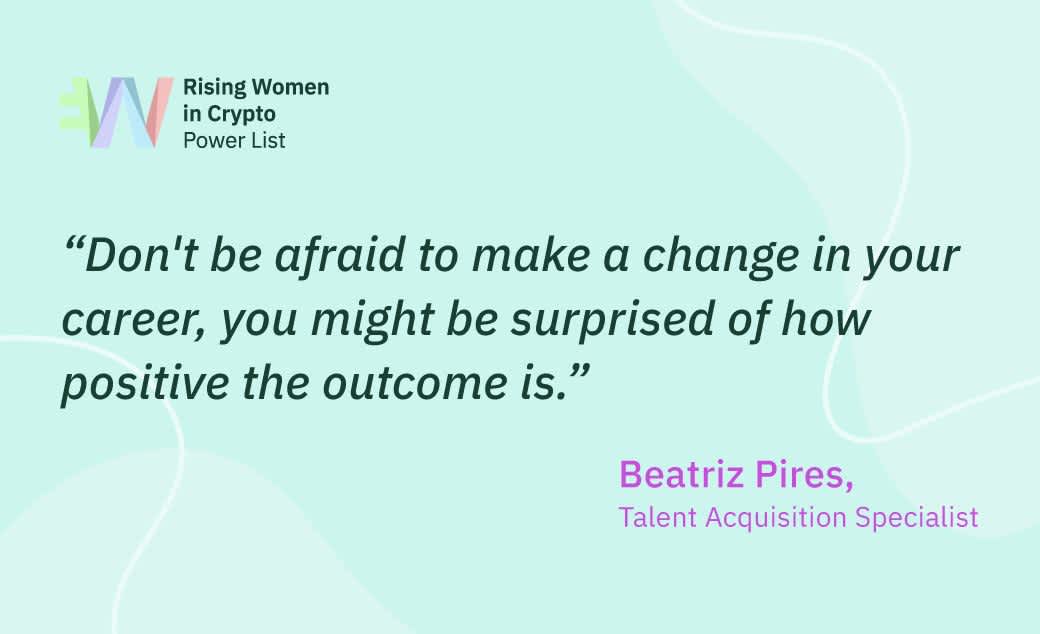 You don't need to have been following the crypto movement for years to get involved. Even if you think you don't know much about the industry, the constant evolution means that people are always learning no matter how much knowledge they started out with.
Keep an eye out next week where the women at Wirex will be explaining how they found themselves working in the crypto sector and why a career in crypto is for everybody!