Take Profit and Stop Loss (Margin Call) levels allow users to choose and manage their investment risk according to their needs.
Stop Loss
There's a minimum required Margin Call price for each Multiplier level for the UP and DOWN direction. Users can set any Stop Loss price (or price change in percent) above this level. The Margin Call is a required field, and it is always set to the maximum value by default.
How it works: If the coin price drops below this level (or rises above for the DOWN direction), Wirex will automatically close the position. Please note, that on the huge market movements, there could be some slippage and the actual close price may be slightly different from the level you set.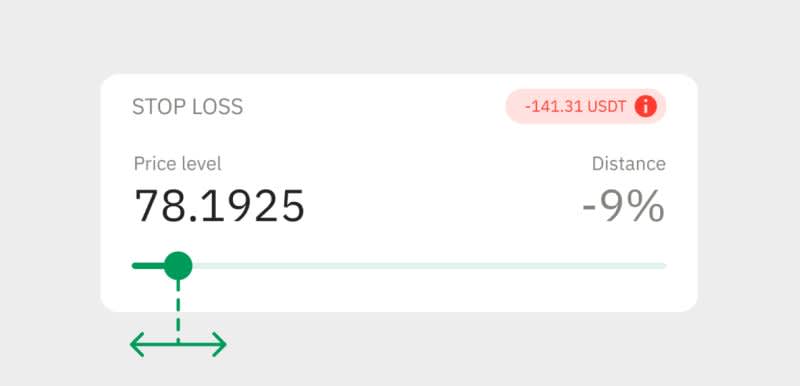 Take Profit
Take Profit is not set by default so you need to enable it manually on your Wirex Multiply. With Take Profit Wirex closes your position once it reaches a certain price level.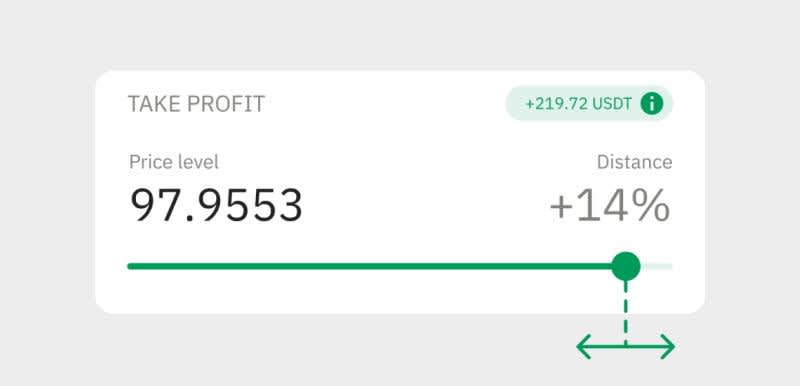 About fees: With Take Profit you pay only Hourly and Profit Share fees.
Setting Stop Loss and Take Profit Levels
To adjust Take Profit and Margin Call (Stop loss) levels, go to the Wirex Multiply page, click your Wirex Multiply detailed view, and press the Adjust in the top left corner. You can also set a Stop Loss and Take Profit whilst opening a Wirex Multiply.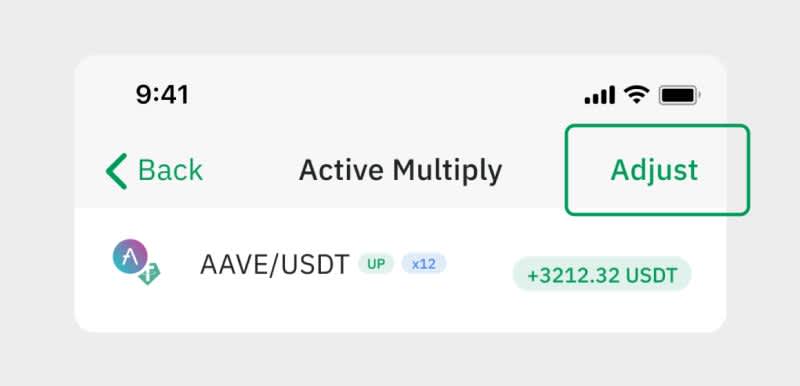 You may manually type the amount or use the running roller for this purpose. The system will show you how much you gain or risk in percentage correlation.
In case you only start benefiting from Wirex Multiply, please follow the guidance here.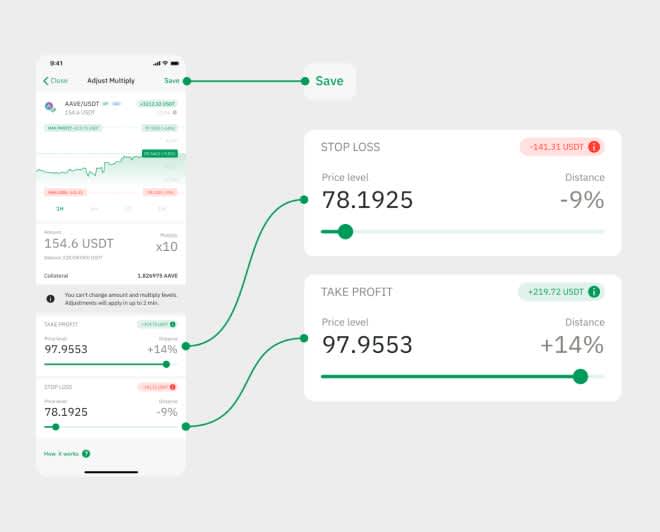 Press the Save button to apply the new levels to your Wirex Multiply. You will see your new Take Profit right on the chart in the Wirex Multiply view. Both Stop Loss and Take Profit levels can be set/changed anytime without any additional fees.
Note: The max level of Margin Call and Take Profit may be limited. On the Take Profit/Stop Loss adjust page you may see all the requirements and maximum/minimum limits.