Our new X-Accounts extension boosts customer's profit and makes it more convenient for use.
This time there are two X-Account types to choose from – Flexible X-Account and Plus X-Account.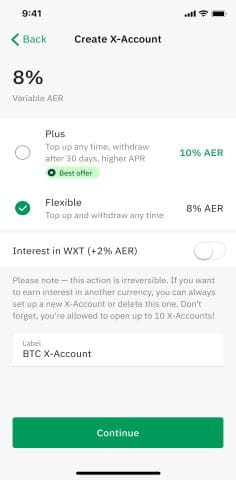 Let's dwell upon the benefits of both.
You may compare the AER difference at the link.
The Flexible X-Account type is more than convenient since you can add or withdraw your funds at any time. It gives permanent access to the deposited money.
Once you decide you deserve boosted rewards, the X-Account type can be upgraded in one click! Just go to your X-Account -> Earn Extra *% -> Upgrade.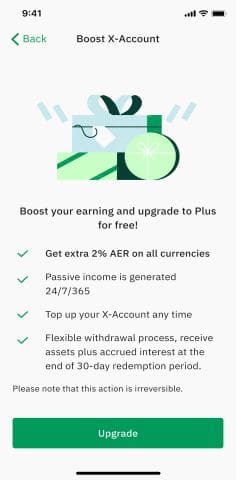 Why X-Account Plus?
This feature was created to skyrocket the perks we offer our customers.

The only condition for such an advantage is that your deposit is locked for a specific period.
As soon as you feel you need these funds, simply submit a request for withdrawal. Once you do, the redemption period starts, and in 30 days you are free to operate your money.
The notification will show you the date when the funds are to be redeemed.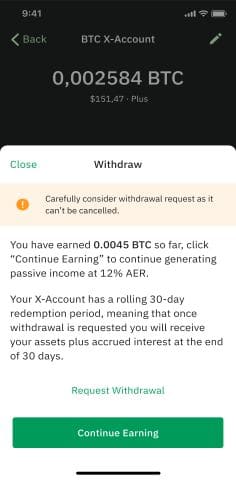 Kindly note that the option to add funds to this X-Account will be unavailable during the redemption period.
What is common in Flexible X-Accounts and X-Accounts Plus?
You earn money despite everything.
The interest is calculated daily and paid weekly.
The minimum amount to earn with X-Accounts is 100 USD, and the maximum is 250 000 USD.
The rate can be increased if you upgrade your price plan and/or tier.