The profit/loss level allows users to choose and manage the investment risk according to their needs by changing the number of loans in your Wirex Multiply.
You can switch between several or many loans in a chain and choose between "small profit with the minimal Margin Call risks" or "high profit with a high Margin Call risk". Simply move the Multiply section tumbler to choose a desired loan amount.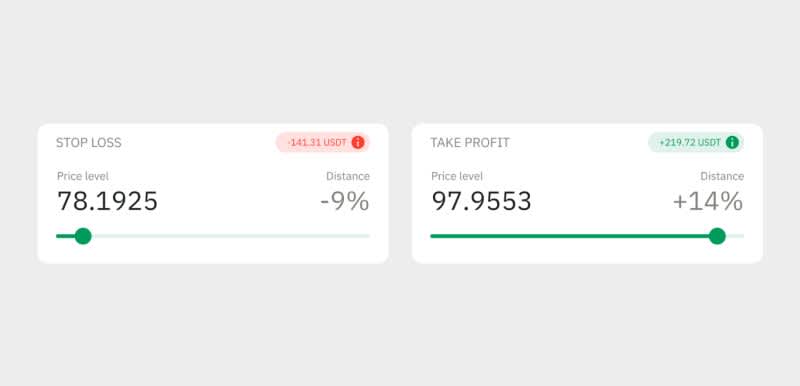 Note: The max level of Margin Call and Take Profit may be limited. On the Take Profit/Margin Call adjust page you may see all the requirements and max/min available limits.