You can use the Exchange currencies feature to buy or sell supported cryptocurrency, convert your traditional money to crypto or back, as well as to top up your Wirex cards.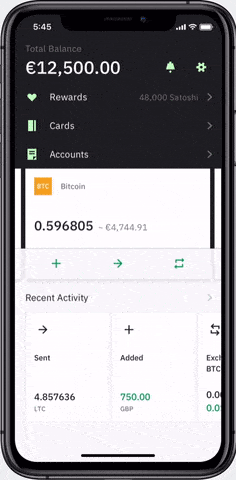 Please follow these steps to exchange currencies in your Wirex account:
Log in to your Wirex account, select the account you want to exchange from, and then click Exchange on the left-hand side. If you are using a mobile version, select the desired account and tap the Exchange icon on the dashboard.

In Exchange from, select the source account (a crypto or a traditional account).

In To, select a target account (a crypto or a traditional currency account).

Enter the sum either in crypto or the card's currency. Click Use maximum amount (Max in mobile) to calculate the maximum sum available for the transaction.

Click Exchange, review your transaction details and click Confirm.