Wirex is a platform that offers cryptocurrency and traditional currency trading, storage, and management. In order to access all the platform's features, you may need to verify your linked card and increase your funding limits. Here's a step-by-step guide to help you with the process:
Step 1: Login to your Wirex account
Go to the Wirex website and log in to your account using your email and password.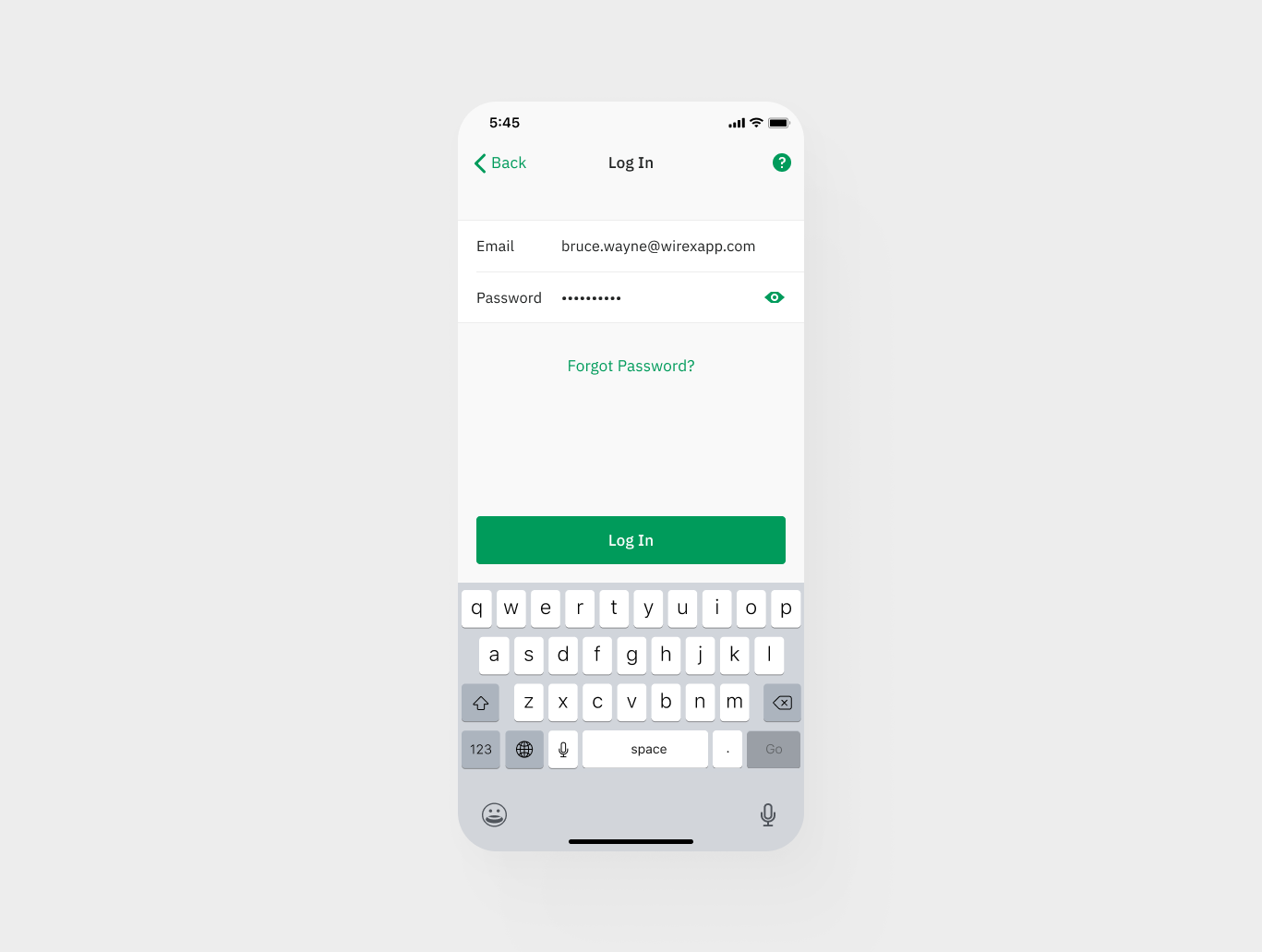 Step 2: Navigate to the 'Linked Cards' section
Select 'Preferences' from the dashboard and scroll down to the 'Linked Cards' section. Choose the card you want to confirm.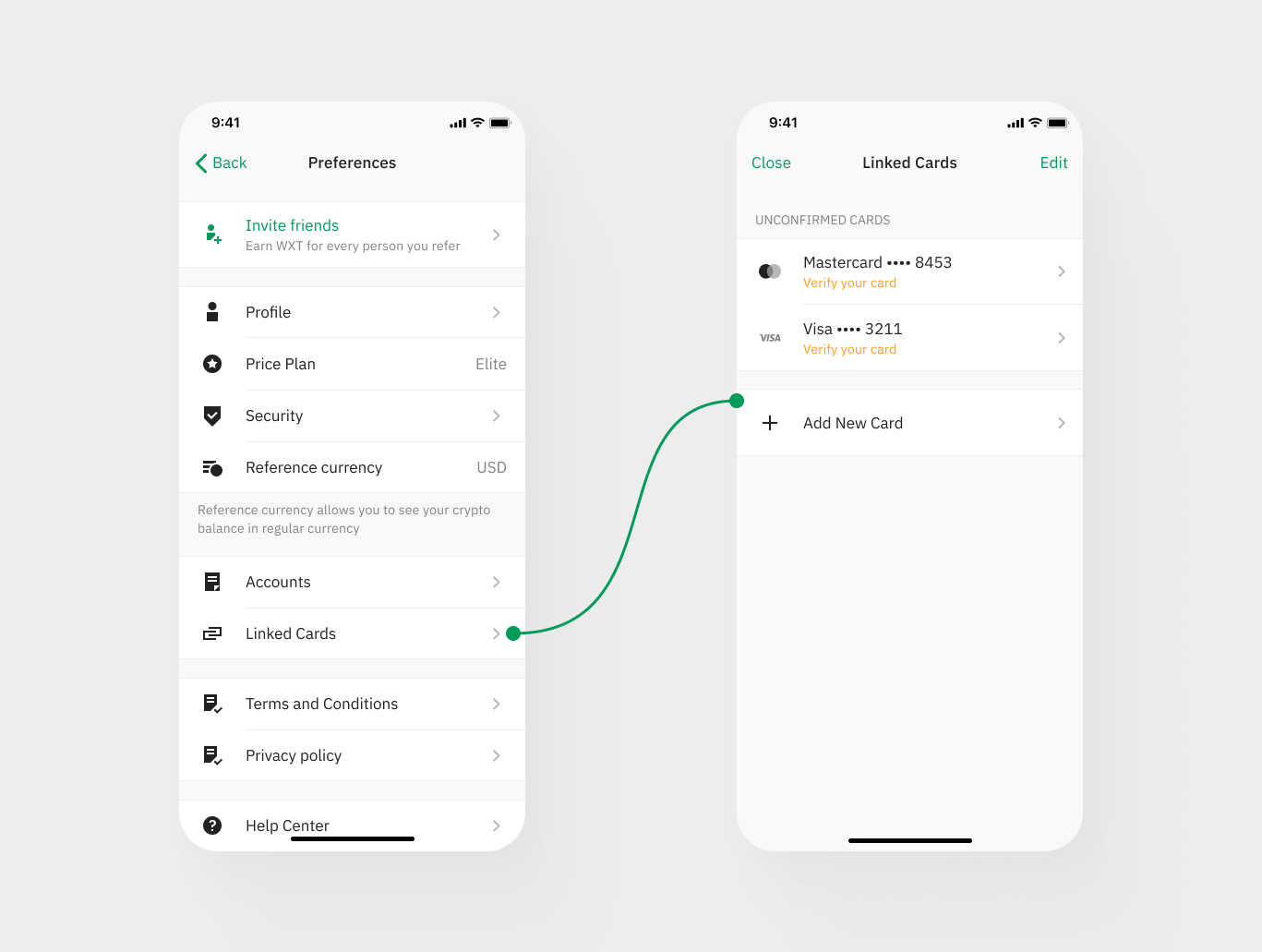 Step 3: Add funds
If you haven't transacted with this card yet, tap the 'Add Funds from This Card' button, and top up your account using your linked local card. You can check out how to fund your account with a linked card here. If you've already deposited funds from the selected card, proceed to step 4.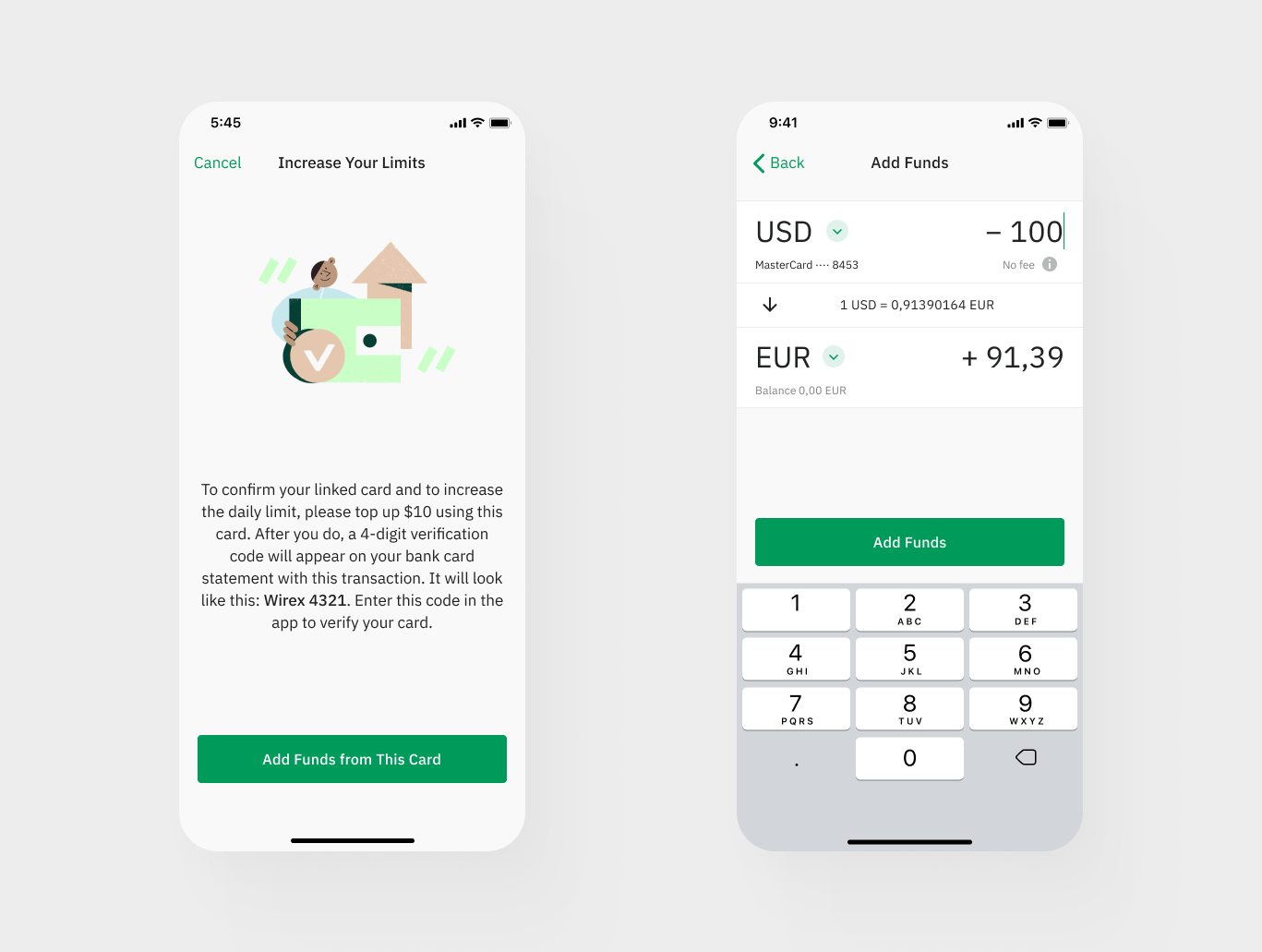 Step 4: Check for your confirmation code
Check your local card statement or transaction activity for the 4-digit confirmation code provided by Wirex after the first top-up transaction made with your local card. It will look like 'WIREXXXX' and is usually shown as a merchant name. Please note that some institutions hide this information for security reasons, but you can request the information from your card issuer.
Step 5: Confirm your card
After finding the code, return to the 'Preferences' section or click 'Confirm Card' during your next top-up.
Step 6: Enter the confirmation code
Enter the 4-digit confirmation code on the 'Card Confirmation' screen. Note that you have 5 attempts to enter the correct code.
Step 7: Receive a notification
Once the card is successfully confirmed, you will receive a notification.
By following these simple steps, you can verify your linked card and increase your funding limits with Wirex. If you have any issues or questions, please contact Wirex Customer Support for assistance.