Happy 2nd Birthday WXT: It's Time to Celebrate!
We've been treating the whole of June as WXT's birthday, but the special day is finally here and tomorrow it will be two years since our very own token was created! WXT is just one of the many exciting achievements that make up Wirex's last six years and what better way to commemorate the occasion than taking a look back over some of our defining moments.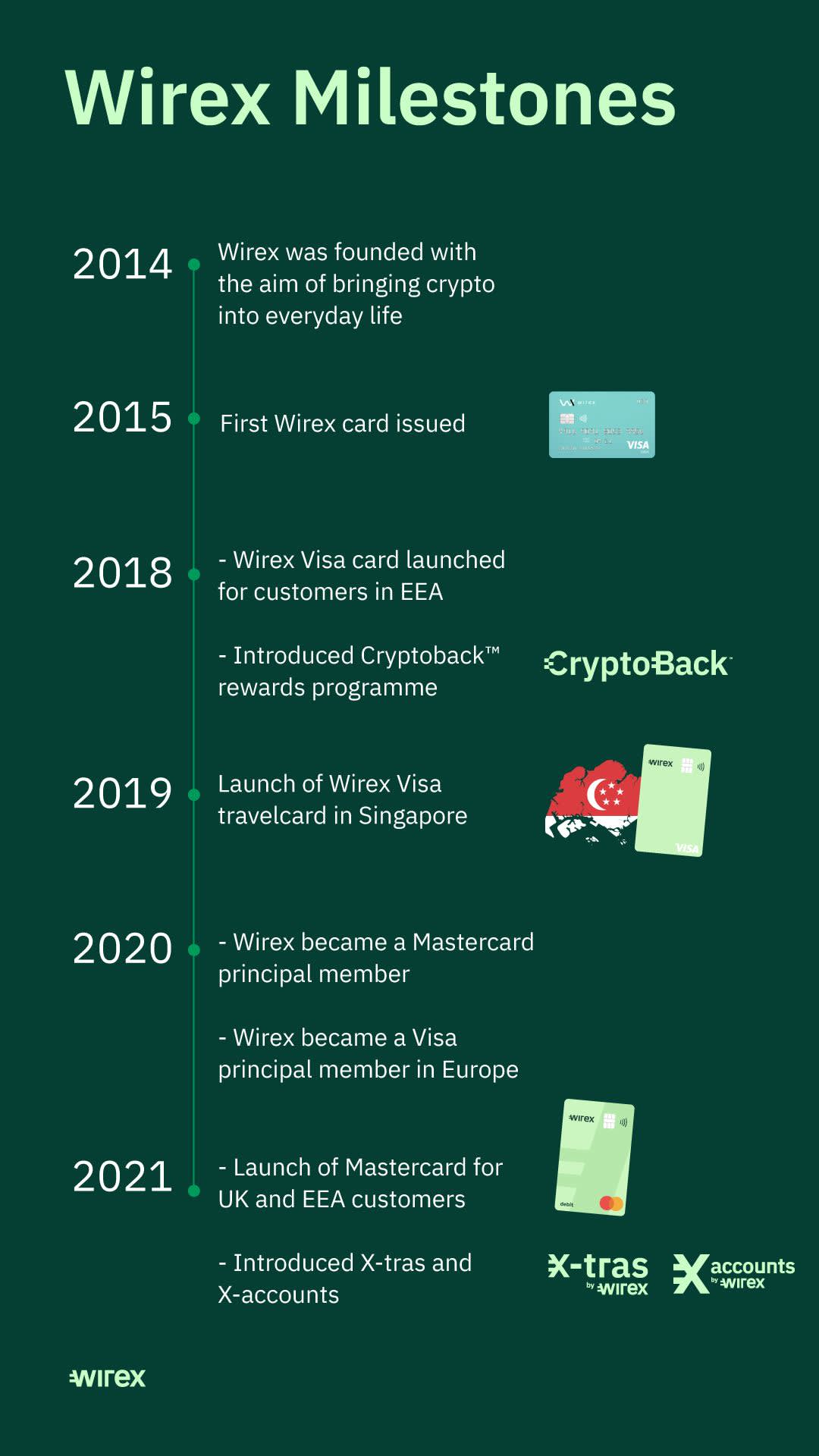 2014
WXT may just be turning two, but Wirex's achievements predate that! In 2014 Wirex began with the goal to help bring crypto into everyday life, and we launched our very first accounts that allowed users to hold both fiat and cryptocurrencies on one app – the first of its kind.
2015
In 2015 the first Wirex card was created and issued, giving customers the option to buy, spend and convert Bitcoin, as well as supporting three traditional currencies: GBP, EUR and USD. We may have come from humble beginnings, but we've continued to innovate and now offer up to 30 different crypto and fiat currencies! Now that's what we call growth.
2018
There was lots going on behind the scenes in 2016 and 2017 which allowed 2018 to be one of our most exciting years so far.
We hit 2 million users from all around the world
We launched our Visa card for Wirex users living in the EEA
We introduced 4 new cryptocurrencies to the Wirex app
We launched our world's first Cryptoback™ rewards programme
We were one of the first UK crypto-friendly companies to be licensed as an Electronic Money Institution by the UK FCA
We didn't think we could top 2018, but there's plenty more to see around the corner!
2019
At this point, we were on a roll meaning the trend of exciting achievements continued in 2019.
We launched Wirex 3.0 – the next generation Wirex platform offering 9 cryptocurrencies, 11 traditional currencies and access to interbank and OTC exchange rates
We launched the Wirex Visa travelcard in Singapore, allowing users to hold 19 different traditional and cryptocurrencies
And, of course, we launched our very own native token: WXT
2020
2020 was an… unusual year for everyone to say the least, but luckily it didn't slow us down.
2021
We may only be 6 months into 2021, but already it's been one of our most eventful years to date.
We may be six years into Wirex's journey, but this is only just the beginning so stay tuned as we continue to innovate and evolve within the fintech space!
*Earnings apply to fiat converted to stablecoins, subject to T&Cs