How to Save with X-Accounts in APAC
Why not be rewarded whilst you save for your next holiday, buying a home, or simply the latest video game? Wirex has just launched one of our best money-saving features yet, X-Accounts, which will help you do this!
Effortless and Unlimited Savings
We know that saving can be hard, but we want to make it easier. That's why we've created X-Accounts - essentially pots of money within the Wirex app, named and managed by you. We've got a reputation for using robust and secure technology, so not only will we keep your money safe in these pots, but we'll give up to 16% interest* back whilst it's stored there, all from the touch of a button.
Create up to 10 X-Accounts in the Wirex app, add funds to them and start earning up to 16% AER on their balance. Savings are calculated daily and paid weekly, plus you can instantly withdraw your funds for free whenever you like.
You can also add a personal touch to your X-Accounts by replacing the X with an account name of your choosing. New house fund? Wardrobe fund? Yacht fund? It's up to you - we won't judge.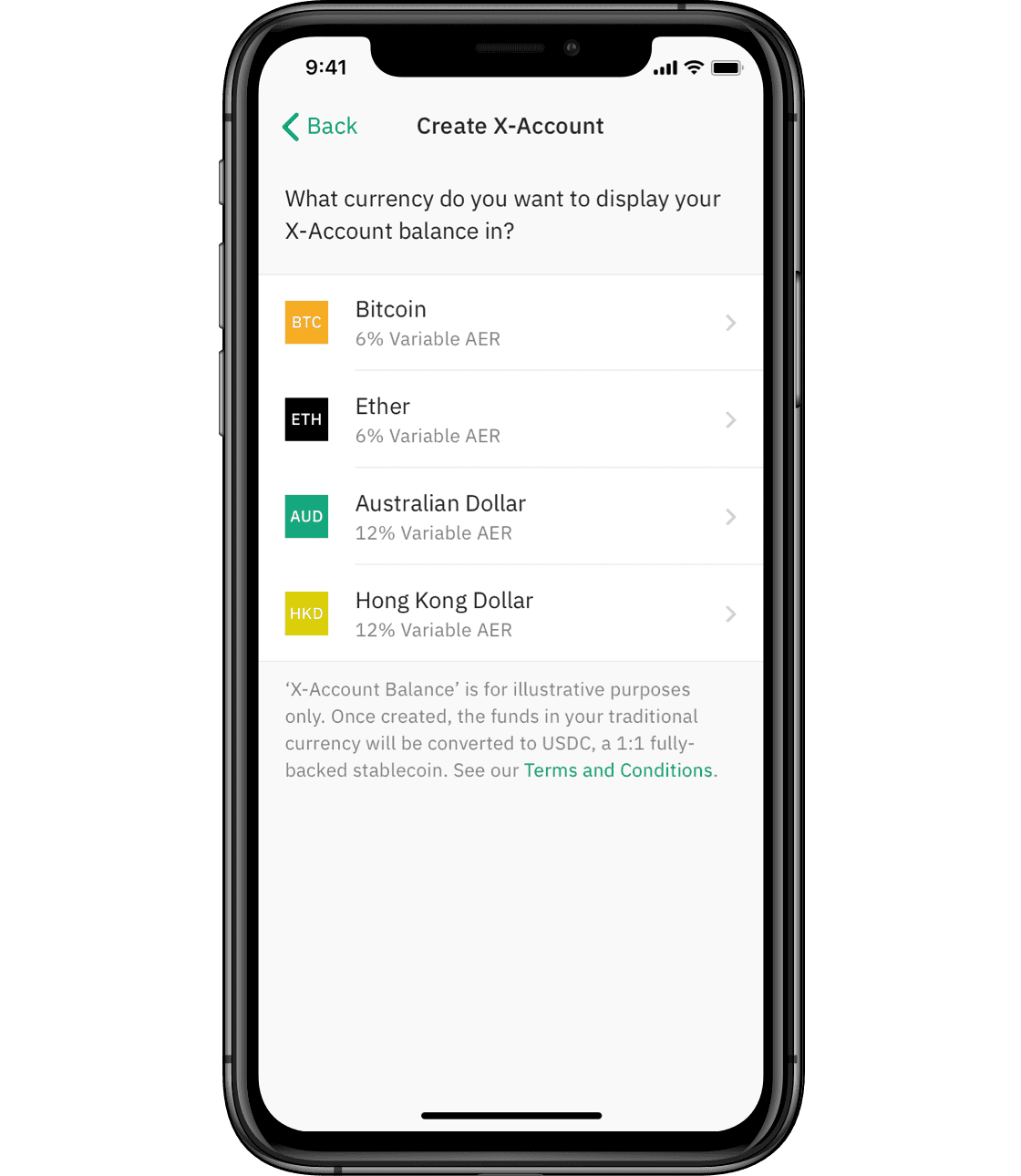 Earn When You Save in 5 Simple Steps
Easily sign-up to Wirex
Top-up your Wirex account by linking up your debit card or transfer crypto from an external wallet to Wirex
Decide what you want to save towards, and open an X Account in a specific currency. Make sure you name your X Account accordingly!
Instantly transfer money into your X Account
We'll do the rest. Sit back and watch it grow with market-leading interest rates, and instantly withdraw at any point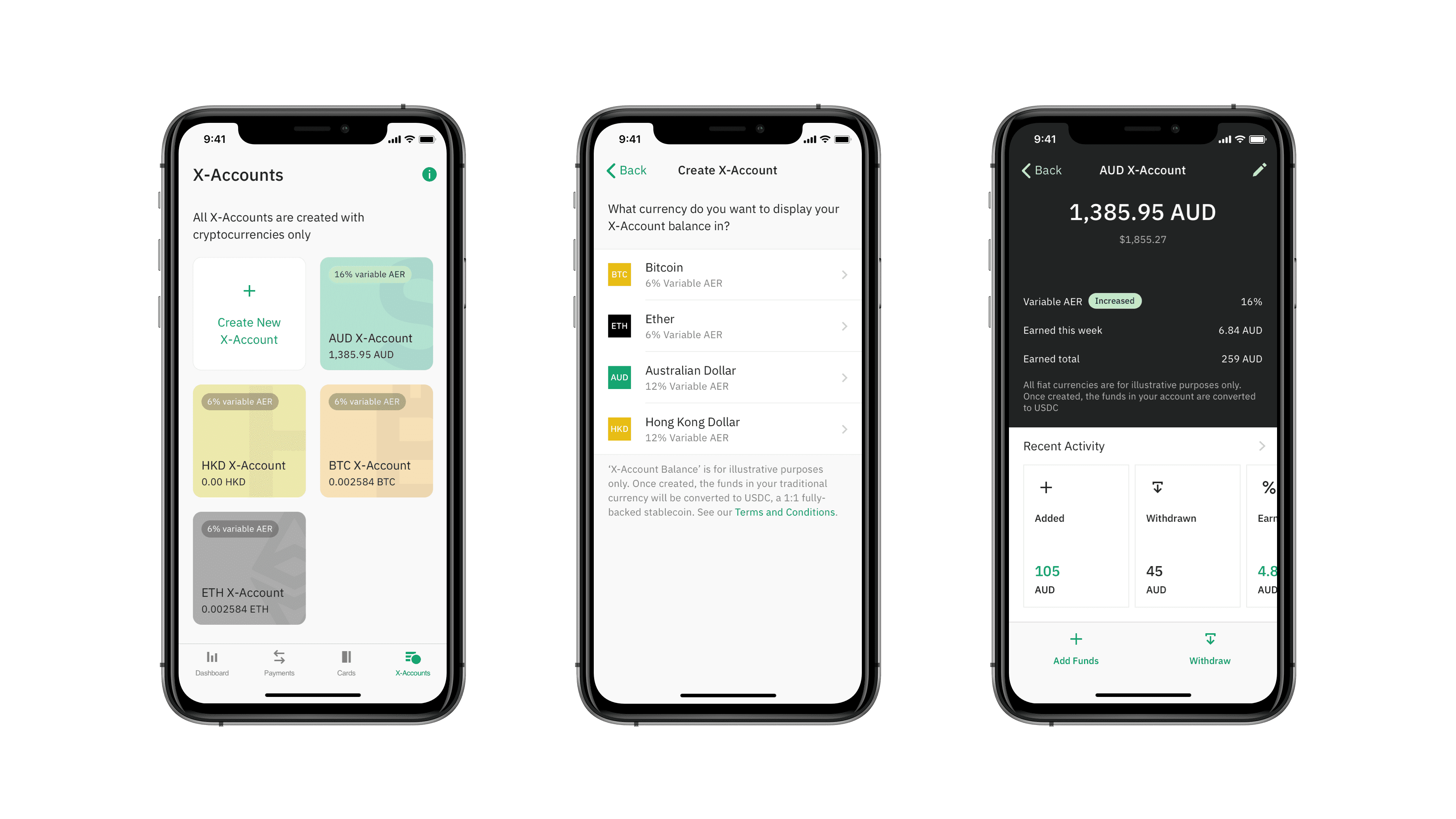 It's always been our mission to make cryptocurrency 'open to all', but now we're making saving accessible, easy and fun for everyone as well. Wirex is giving you the power to decide how to HODL your money, with the freedom to manage your finances to suit your goals from a single, intuitive app.
Wirex was born out of a need to provide a simple solution to the world of finances, addressing the issues with payments in traditional banks that are renowned for having high fees, slow payment times and being difficult to access. The answer is the digital economy, and Wirex gives you the ability to buy, hold, exchange up to 31** traditional and cryptocurrencies from a centralised app, and the ability to spend these in-store at over 61 million locations using the Wirex travelcard.
Even More Ways to Save with Wirex
It doesn't stop there. Wirex have a tonne of features that will help you save money:
Consistently low fees
Best in-market rates - zero FX fees
Low-to-no commission on crypto purchases - live access to OTC rates
Free international ATM withdrawals
No monthly fees
Up to 2% Cryptoback™ rewards on card purchases in-store and online
Up to 6% AER savings bonus on your WXT balance with Wirex's X-tras rewards programme
Ability to hold multiple crypto and fiat accounts with a single intuitive app.
* Earnings apply to fiat converted to stablecoins. Subject to T&Cs. X-accounts are not available for users in Singapore.
** LINK, MKR, AAVE, YFI, UNI, UMA, OMG, BAT, ZRX, SNX, and FTT are not available in Singapore.