Starting out in Crypto? Here's what you need to know
The world of cryptocurrency can seem like a daunting place if you're just starting out, but you're in good hands. On Monday, here at Wirex, we celebrated International Women's Day, and spoke to women across the crypto industry about why women, as well as men, should get involved in the crypto sector. You can read some of their experiences and top tips in our blog post here.
In the meantime, we've put together some handy hints to make it as stress-free and fun as it should be.
Here are some things to consider when starting out:
Do your research
This is imperative. There are endless resources at your disposal thanks to the wonder that is the world-wide-web. So you've got no excuse not to read relevant articles, watch YouTube videos, listen to podcasts and visit forums to gain some insight. It's crucial to do your research, not only to acquire a bit of background knowledge about the fundamentals of crypto, but also to help figure out which ones to add to your portfolio.
Stay up to date
Make sure you're always up to speed with what's going on in the crypto market by regularly checking sites like CoinMarketCap.com for the latest data. Similar apps which also send real-time price alerts are also a good idea to keep you in the know.
Learn the lingo
Don't know the difference between bull and bear? Ever wondered what it means to HODL? It's probably best to give any words or phrases that crop up a lot a quick Google. We're not saying you need to be fluent in crypto, but having a few commonly-used terms under your belt will make things a whole lot easier when doing your research.
Be prepared to make mistakes
You wouldn't be a true rookie without making some rookie mistakes. These could range from forgetting to add a destination tag to mixing up XRP with XLM. But try not to worry - it happens to the best of us and will hopefully reinforce our earlier point about the importance of research.
Only buy what you can afford to lose
The crypto market is famously volatile, so it's best not to take out a second mortgage on your house and throw it all into the cryptosphere right away (yes, people have done this). You could start with small amounts and make sure you never buy more than you can afford to lose.
Get to know the company behind the coin
Are they trying to solve a real-world problem with blockchain technology? Does their token have a usability factor? Who is involved in the project? Always look at the company's website and social media, as well as making sure to read the token's whitepaper. Look out for key information such as a roadmap, the type of token, its market cap, liquidity and circulating supply. Once you've got a better idea of these basics you'll be in a much better position to start buying.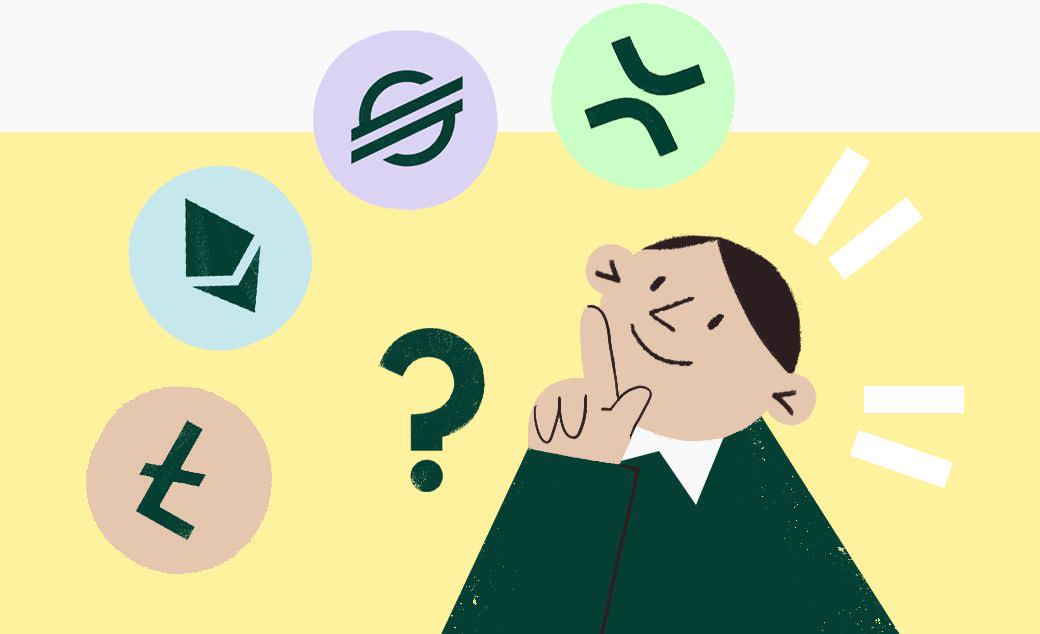 The crypto space may seem like a minefield to the uninitiated, but all it takes are some simple steps to ensure you're starting out in the right manner. At Wirex, we're on a mission to simplify the world of crypto and empower everyone to get involved, whether you're young or old, or a man or woman.
Don't let it overwhelm you - none of us have all the answers when it comes to crypto, but that's what makes it exciting. If you want to learn more about the crypto world and see how crypto can be simplified, check out our Wirex Works video series on YouTube!