Unlock the best interest rates on the market with X-Accounts!
Saving can be a struggle, whether it's for a big holiday or just a night out.
That's why we created X-Accounts – a groundbreaking new savings tool that puts you in control!
With X-Accounts, you can earn up to 16% AER* on selected currencies – that's more than 100x the national rate and a whole lot more than our competitors offer. See for yourself.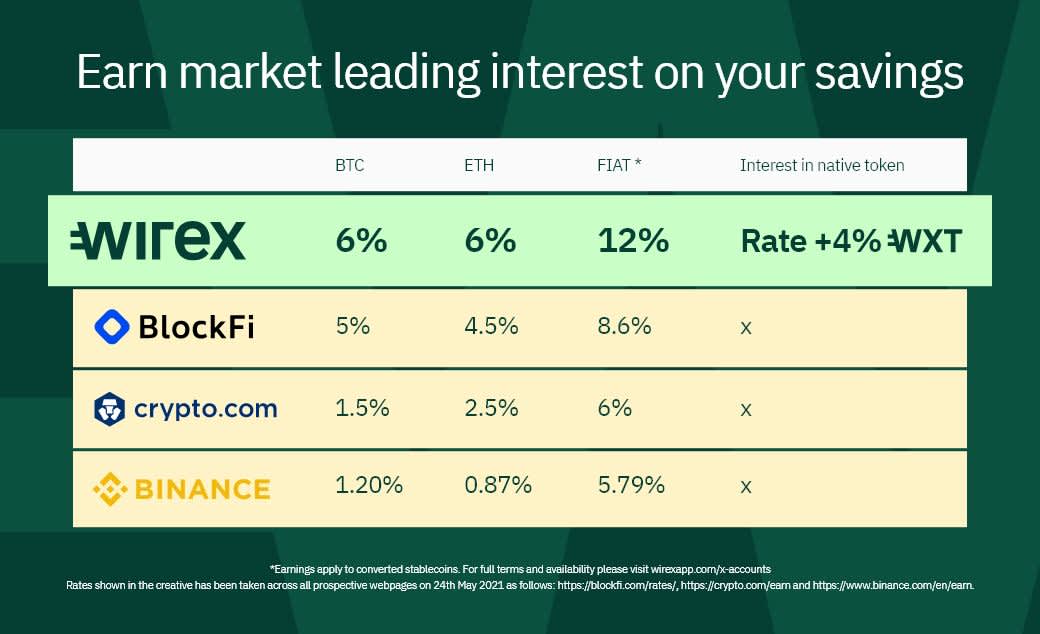 Interest is calculated daily and paid weekly, and you can withdraw your savings for free, whenever you like!
How to open an X-Account
Log into your Wirex account in-app or on the web
Tap "Add Funds" and link your credit or debit card
Tap "X-Accounts" to create a new X-Account (you can create up to 10)
Choose your preferred currency and name the account - you can call it whatever you like!
You're all set! Sit back and watch your savings grow.
* Earnings apply to fiat converted to stablecoins. Subject to T&Cs.