Creating a Wirex Multiply
Go to the 'Grow' section in the Wirex app and select the 'Multiply' option.
If you have not created a Wirex Multiply previously, you will be prompted to "Start First Multiply".
Choose a currency pair from the most tradable options, or search for a specific pair using the search bar.
Determine your investment strategy by selecting a price direction (up or down).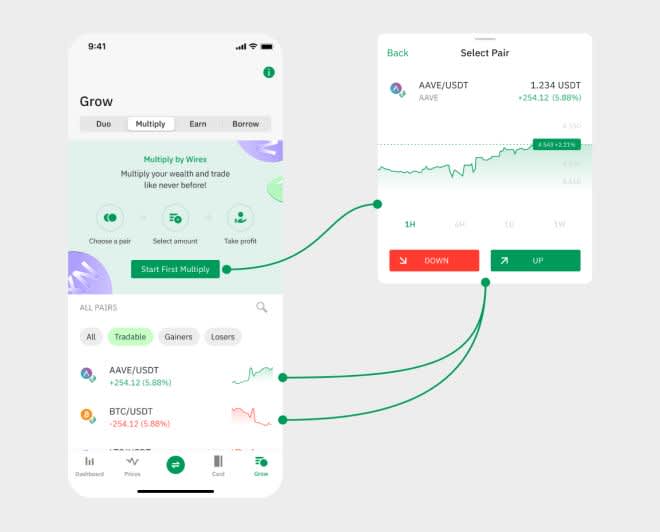 Setting Wirex Multiply Parameters
Choose the currency pair and price direction you wish to invest in.
Specify the source of funds and the amount you wish to invest from your Wallet balance.
Determine your level of risk by setting a multiplier.
Set Take Profit and Stop Loss levels with a default Margin Call setting. You can change these levels at any time after you create your Wirex Multiply.
Confirming your Wirex Multiply
Fill out the required fields, then tap 'Confirm.'
Read the Terms & Conditions and indicate that you have done so.
Confirm your investment. The system may prompt you to add funds if your balance is insufficient.
Monitoring your Wirex Multiply
You can view the progress of your Wirex Multiply in the 'Grow' -> 'Multiply' section of your account.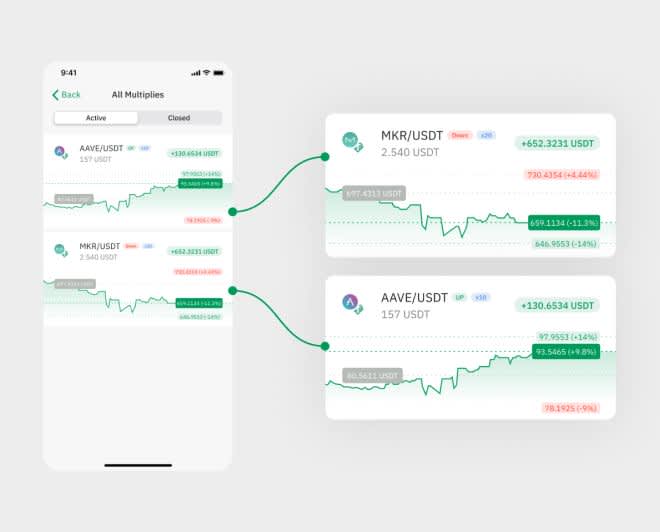 It is important to note that Wirex Multiply uses market execution at multiple integrated exchanges. Upon confirming your investment, the platform creates an order on the exchange in real-time, which may result in the actual initial price of your Wirex Multiply differing from the chart price.
All transactions conducted through Wirex Multiply occur on actual crypto exchanges, and as such, the price rate and time of these transactions may vary. Before utilizing the Wirex Multiply product, it is recommended to carefully consider the associated investment risk and fees and commissions. Additionally, the maximum total volume of open positions per account may be subject to variation.