At Wirex, we take security seriously. That's why we require all our users to verify their accounts. But what does account verification mean and why is it necessary?
What is account verification?
Account verification is a process that confirms your identity and ensures that you are who you say you are. It involves submitting your personal information and supporting documents to us, which we use to verify your identity. Our verification process includes verifying your identity, address, and source of funds. In some cases, we may request additional information over email.
Why do you need to verify your account?
There are several reasons why we require our users to verify their accounts. Here are a few:
Compliance with regulations:
Wirex is a regulated financial institution, and we must comply with the laws and regulations in the countries where we operate. Account verification is necessary for us to comply with these regulations, such as Anti-Money Laundering (AML) and Know-Your-Customer (KYC) regulations.
Verifying your account helps us protect your account from unauthorised access and fraud. By confirming your identity, we can ensure that only you have access to your account and your funds.
Wirex services are only available to verified users. By verifying your account, you can access the full range of features and benefits that we offer.
How to verify your account
Verifying your account is a straightforward process that only takes a few minutes. Here's how to do it:
Log in to your Wirex account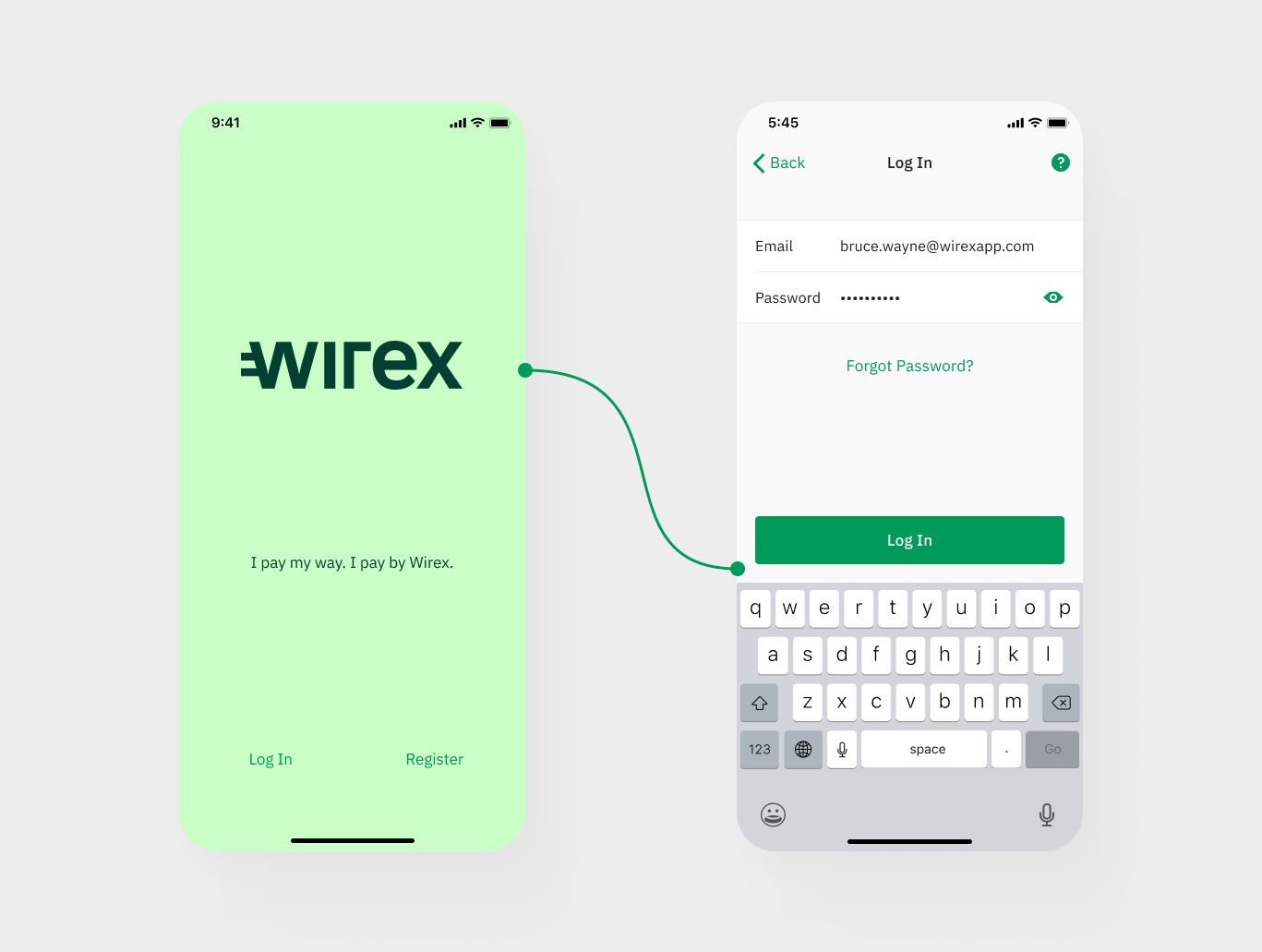 Click on the "Verify Identity" button on the screen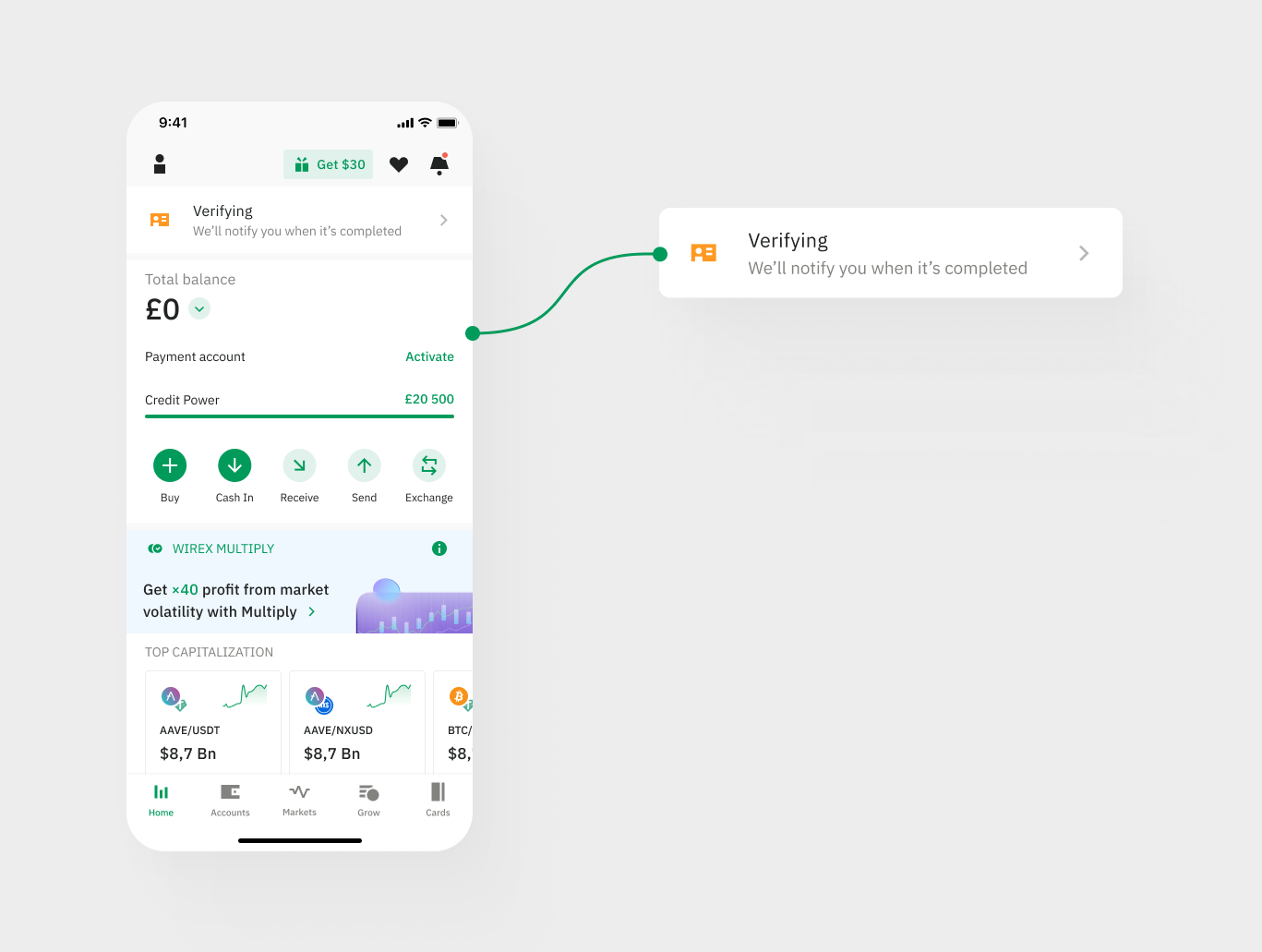 Follow the prompts to enter your personal information and supporting documents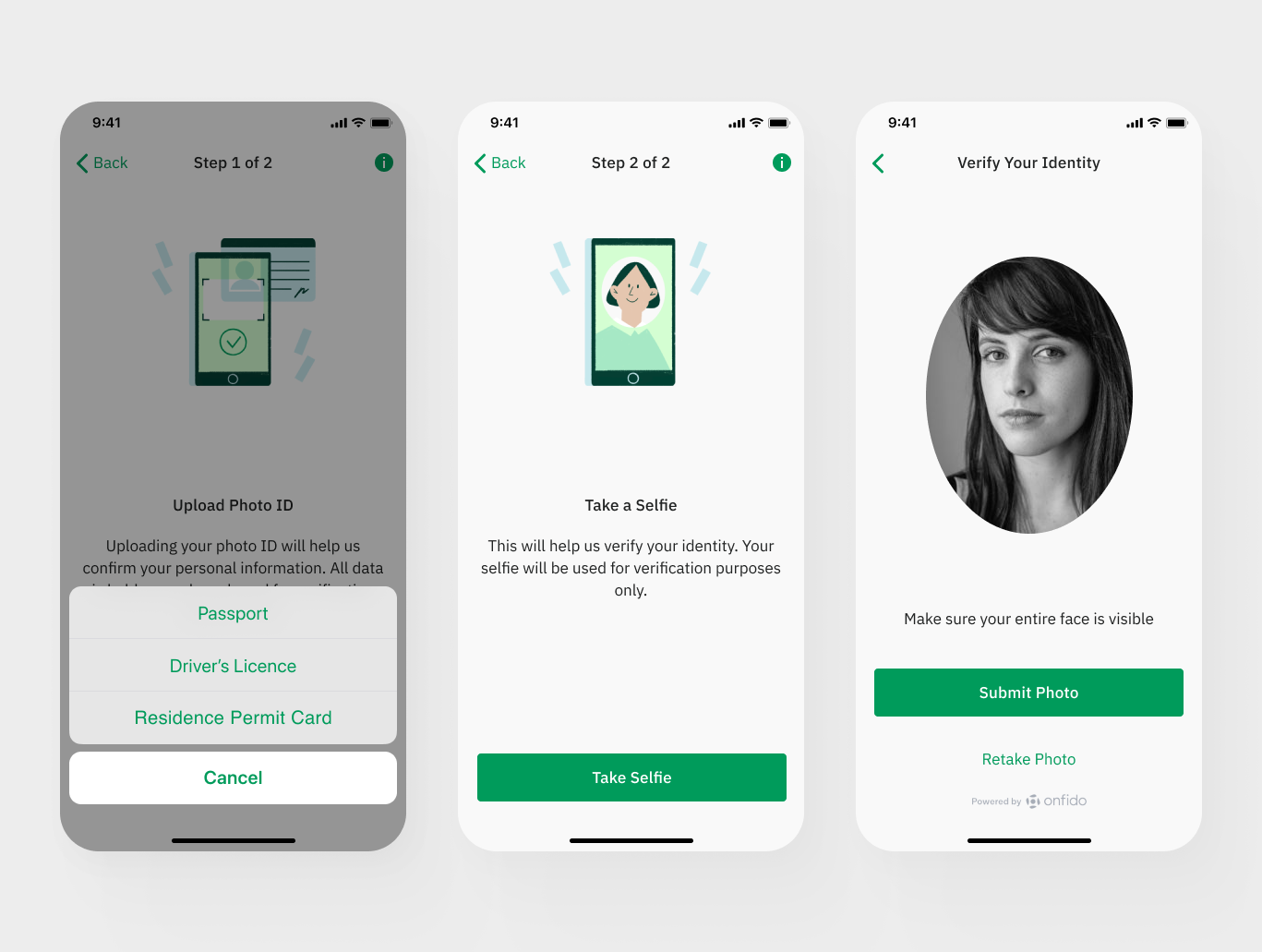 Submit your information and wait for us to review and approve your verification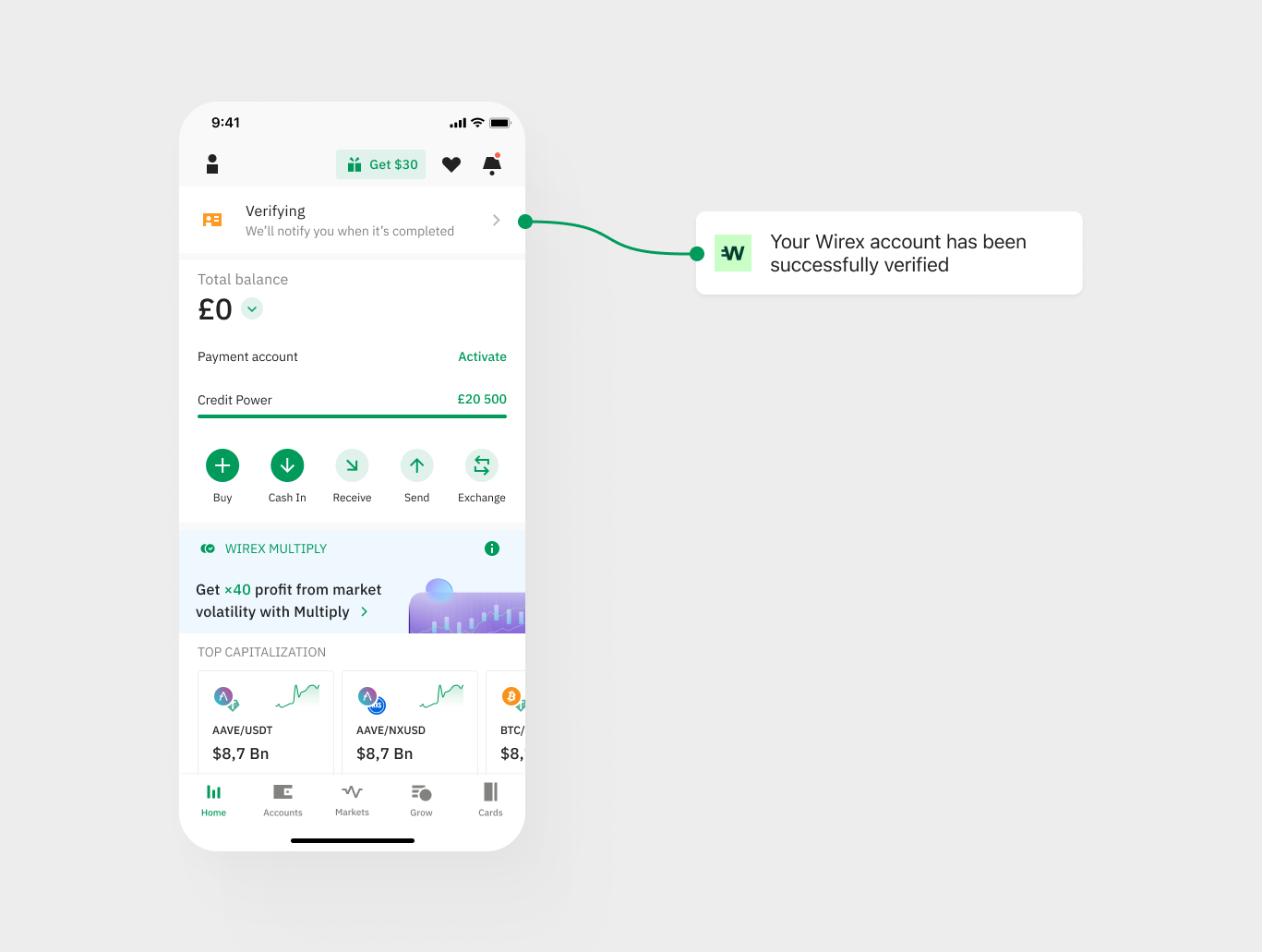 Please refer to our informative guides regarding the process of verifying your identity and address. These guides provide comprehensive information on the necessary documentation that you are required to submit during the verification of your Wirex account. Alternatively, you can view this guide on verifying your source of funds if we have requested this information from you.
Once your account is verified, you can enjoy the full range of benefits and features that Wirex has to offer.
Is my information safe?
Yes, we take the security of your personal information seriously. We use industry-standard security measures to protect your data and ensure that it remains confidential. We do not share your personal information with third parties without your consent.