Live crypto prices now available in app
At Wirex we believe crypto should be accessible and open to all – whether you've been in the game for years or are just starting out. You shouldn't have to search online for market data when it comes to crypto, and now you don't have to!
You can now view live crypto prices for all the tokens available on Wirex from within the app! Planning your next crypto move has never been easier. Want to see what BTC was worth yesterday? A month ago? You can see it all in the Wirex ecosystem.
Throughout 2021 we've launched over 25 new tokens on the Wirex platform and now you can track them*, as well as your old trusty favourites.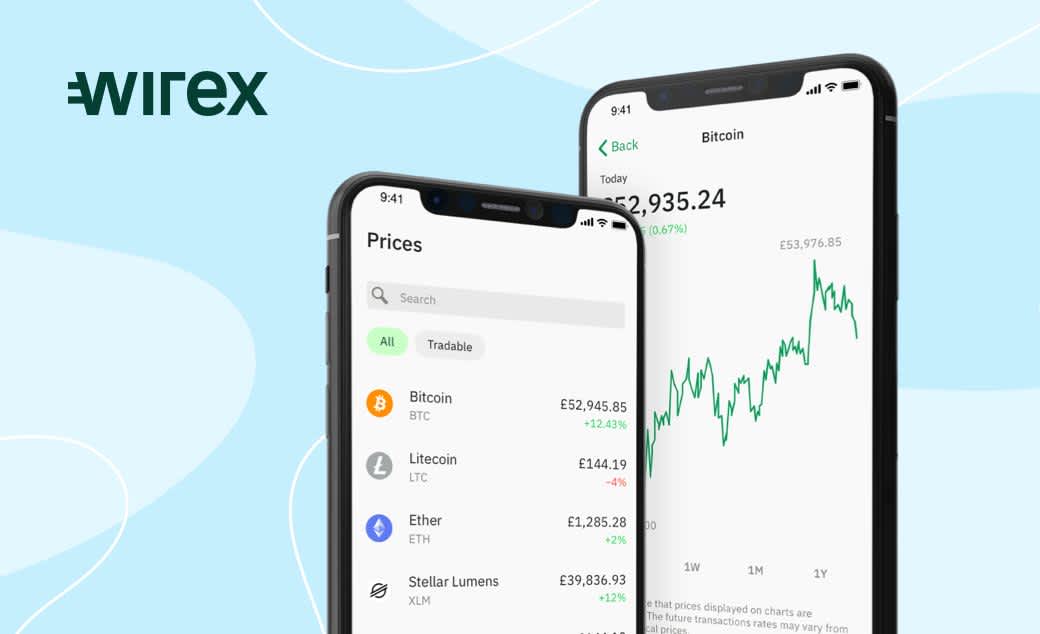 It couldn't be more simple. All you have to do is open the Wirex app and tap the Prices icon on the navigation bar. Here you'll find real-time rates for our entire range of cryptocurrencies. To view the live prices of all the tokens available in your region, head to the Tradable tab.
Tracking crypto market data is just one of the many great features available from within your Wirex account! This year we've also rolled out send money to contacts, location services, and of course, our game changing X-Accounts.
Head on over to the Wirex app now to check it out, and keep your eyes peeled for even more exciting features coming your way in the future!
*Token availability may vary depending on region
*All information relating to token data is taken from https://min-api.cryptocompare.com/. Wirex does not make any warranties about the completeness, reliability and accuracy of this information. Wirex will not be liable for any losses and/or damages in connection with the use of this information, and it is advised that you conduct your own research when investing in cryptocurrency.