What's new in X-Accounts
X-Accounts have been one of our biggest game-changers to date. In June we announced the launch of the one of the world's most accessible interest paying accounts, which allow users to earn up to 16% on their crypto and fiat funds*
X-Accounts earn significantly higher rates than traditional savings accounts. How? By granting you easy access to DeFi. Your funds are automatically deposited into a secure DeFi protocol which guarantees high rates, with no high fees. Unlike conventional savings products, you get full control of your money - withdraw for free any time you like, or keeping earning interest.
But it doesn't stop there. We're continuing to expand X-Accounts so they keep getting bigger and better.
In August we announced the exciting news that we'd added five new currencies to X-Accounts: XLM, LTC, AAVE, MKR and LINK – and the X-Accounts family just keeps getting bigger, as this month we launched DAI X-Accounts.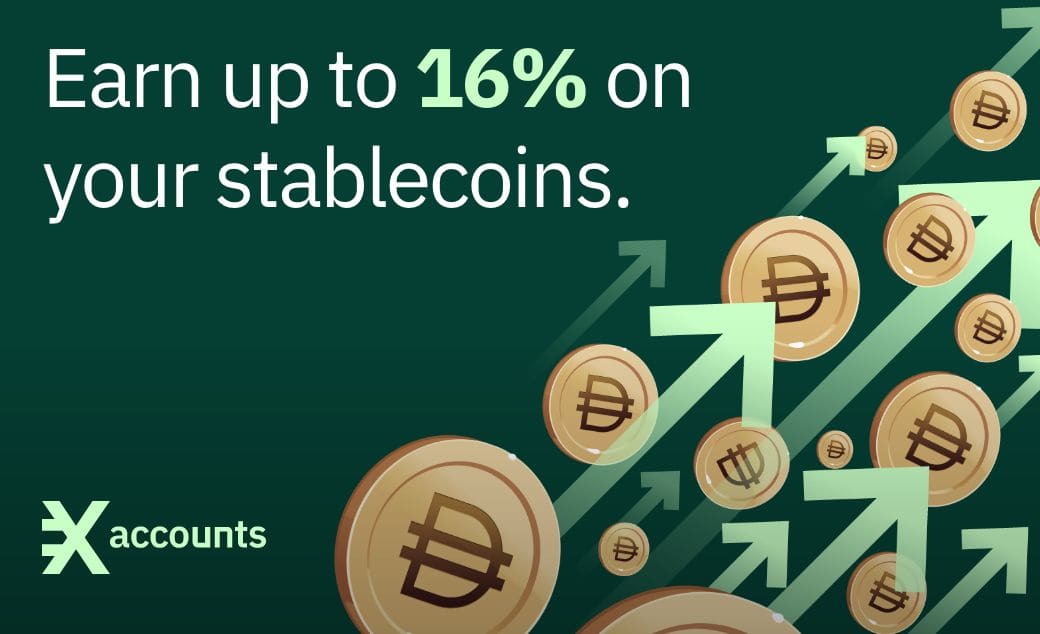 You can now earn up to 16% on DAI with just a few simple steps:
Sign in to Wirex (Please make sure you have the updated version of the app)
Add funds to your account by linking your credit or debit card or transferring in from your external crypto wallet. If you already have funds and you want to see them grow in your Wirex wallet you can simply move them over to your X-accounts.
Decide what you're saving for, pick your currencies and open your X-Accounts in-app. Don't forget to name them after whatever it is you're saving for!
Add funds to your X-Accounts
We'll do the rest - just sit back and watch your savings grow while earning up to 16% AER interest. Don't worry! You can instantly withdraw your funds at any time at no extra cost.
Want to know how much you could be earning? Well now you can see it for yourself with our new X-Accounts calculator!
All you need to do is select your currency, enter the amount and then see how much you could earn!
See for yourself – open an X-Account today.