When you open an account with Wirex, we'll ask you to verify a few things: your phone number, your identity and if necessary, your address.
This guide is about verifying your identity. Check out our guide to verifying your address and verifying your mobile number, we've also written a guide on verifying your source of funds, in case we've asked you to do that.
What Is Identity Verification?
Identity verification is the process of submitting photographic identification documentation to confirm the personal information you submit to Wirex.
Note: Due to regulatory requirements, you may be required to re-verify your documents periodically.
What you'll need
Your Proof of Identity document should be a valid government-issued document and needs to match the personal information you provided when creating your Wirex account.
It must contain:
your full name
your date of birth (DOB)
your photo
the document's expiration or validity date
High-quality color images of any one of the following documents are acceptable (if you're a resident of an Asia-Pacific country, also take a look at our list of accepted Asia-Pacific identity documents )
a valid government-issued passport ( the page with the machine-readable code ONLY);
a valid government-issued identity card (both sides);
a valid government-issued driver's license (both sides);
for non-resident aliens: a work permit, a resident card or any other identification document issued by the host country.
Your documents must be in English.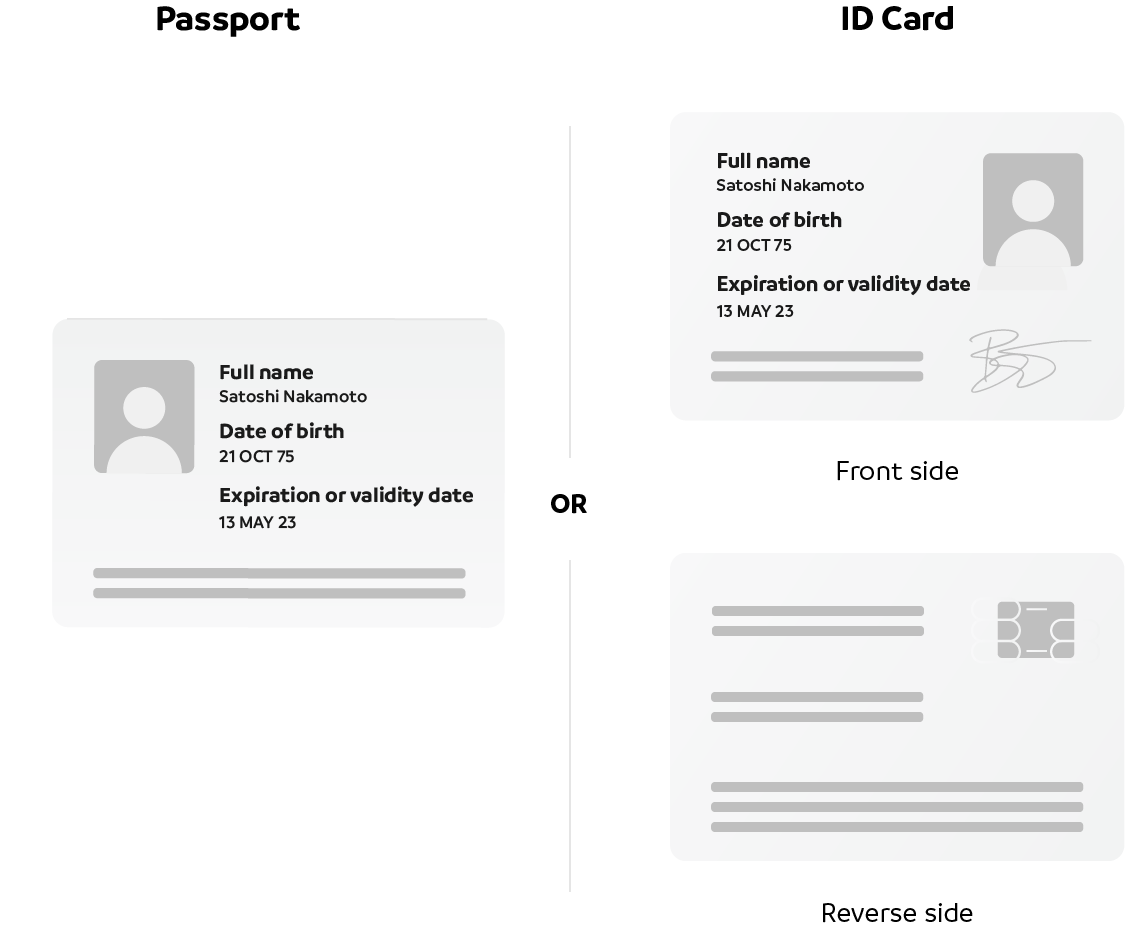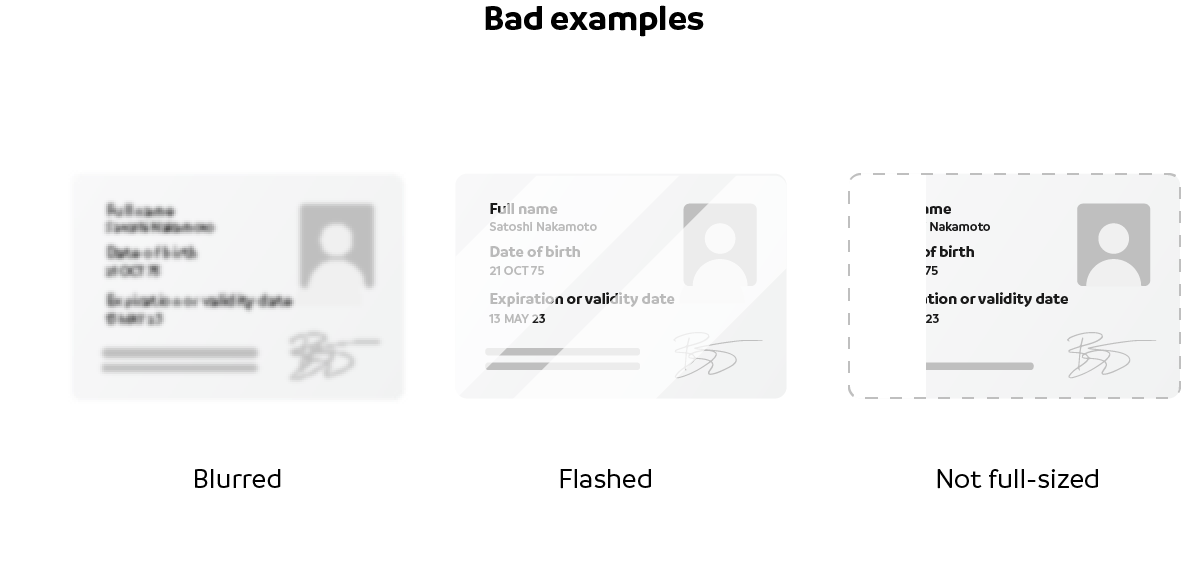 How to upload your POI document
To verify your Wirex account, please follow these steps:
When it's time to verify your identity, you will be automatically redirected from the Dashboard to the Verify your Identity screen. You can also start the verification in Preferences > Profile.
Tap Verify Identity.
On the Confirm Personal Information screen, complete the fields, check them for accuracy and tap Next.
On the Confirm Mobile Phone screen, enter your mobile phone number and confirm it using the SMS code we send to the number you register.
On the Identity Verification screen, tap Choose document and select the type of a document you want to provide for verification.
Take a photo of your POI document. Make sure that the image of your document is not blurred, does not show any glare and is not cropped, so that all details are clearly readable. If you need to retake the photo, tap Take a new picture. Once you are satisfied that the picture of your POI is clear and fully readable, tap My document is readable to submit the image.
On the Selfie Verification screen, tap Take a selfie. Make sure your selfie clearly shows your whole face. If you need to retake the photo, tap Take a New Picture. Once you are satisfied that your selfie clearly shows your whole face, tap Confirm My Selfie to submit the image.
You will see a submission confirmation. This means your documents were successfully submitted for processing.
Verification is usually completed within 5 minutes, although it may take longer in certain cases. Once your documents are verified (or rejected), you will receive an email and in-app notification.