Please note: verification procedures may vary for residents of different countries depending on the range of Wirex services provided.
In case Wirex services are available in your country, you will be asked to submit certain documents for verification via the app.
You may check the full list of features supported by country via the following page:
Supported Countries
When you open an account with Wirex, we'll ask you to verify a few things: your phone number, your identity, and if necessary, your address.

This guide is about verifying your address. Check out our guide to verifying your identity - we've also written a guide on verifying your source of funds, in case we've asked you to do that.

Why do we conduct Address Verification?

Wirex conducts address verification to confirm the personal information you submit to Wirex when you open your account.
Note: Due to regulatory requirements, you may be required to re-verify your documents periodically.

What you'll need

To confirm your address, you'll need to submit a Proof of Address document that corresponds to the personal and residential address information you supplied when you applied for your Wirex account.
The document must meet the following criteria:
It must have been issued within the last three months

It must show your full name.

It must show your residence address.

It must show the document's date of issue.
It must show the document issuer's details (i.e. name and logo of bank, letterhead of utility provider, etc.)

Your document must be written in Latin characters or have a certified translation attached.
We can accept any one of the following documents:
a bank statement (must show transaction history or summary indicating cash in/out)

a utility bill (e.g. water, electricity, internet) that contains a description of the services provided (service address must match residential address)
a government-issued statement/receipt relating to tax, benefits, etc.

the certificate of residence issued by the relevant government authority (it must be stamped and signed, or at least stamped, online produced documents won't be accepted)

A valid driver's licence (that was not also used as your proof of identification)
A valid and unexpired alternative ID document (that was not also used as your proof of identification)

Payslips and Mobile phone bills can be used for address verification in some countries. Please note that a Payslip must contain your full name, address, payment month, and company name.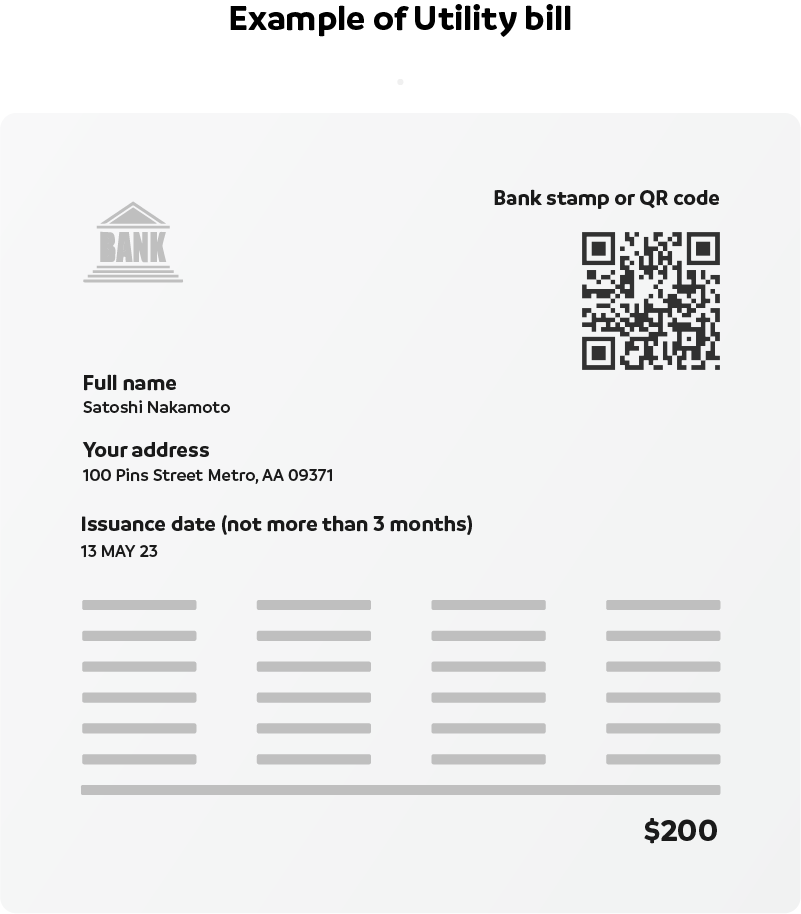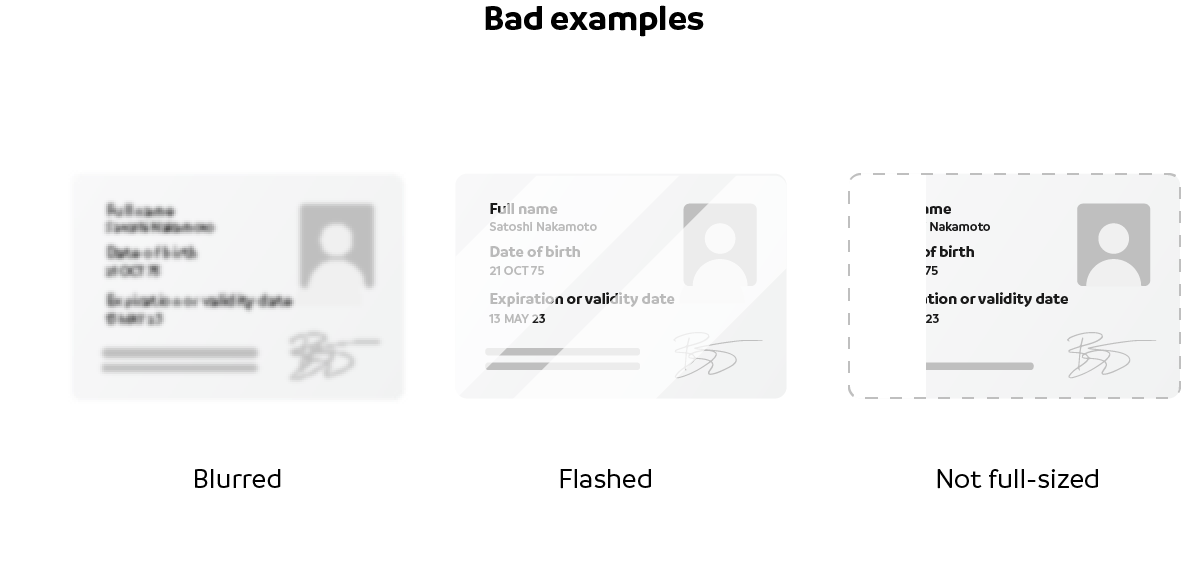 How to upload your Proof of Address document
Log in to your Wirex account.

When it's time to verify your address, you'll be automatically redirected from the Dashboard to the 'Verify your Address' screen. You can also start the verification process from your app by going to Preferences > Profile.
(Please note that you can only upload your Proof of Address documents in the Wirex app, not on our desktop platform.)
Tap 'Prove Address'.

On the 'Confirm residential address' screen, review your information and tap 'Confirm'.
Note: if the 'Confirm' button is inactive, check that you've filled in your information correctly.
On the 'Address Verification' screen, tap 'Choose document' and select the document you'd like to provide for verification.

Tap the camera icon to take a photo of your 'Proof of Address' document.

How to take the perfect photo of your 'Proof of Address' document.

Make sure that the image of your document is not blurry and does not show any glare.

Make sure that the image of your document is not cropped, so that the full page and the information on it are legible.

If you need to retake the photo, tap 'Take a new picture'.

Once you are satisfied that the picture of your 'Proof of Identity' document is clear and legible, tap 'My document is readable' to submit the image.

If you need to add more photos, tap the camera icon again. When all the photos are added, tap 'Submit' to send your POA documents for verification.

You will see a submission confirmation. This means your documents were successfully sent for processing.
Verification usually takes about 20 minutes, although it can be longer in certain cases when manual check is required. Once your documents are verified (or rejected), you will receive an email and an in-app notification.