#LETSGROW – What Kind of Investor are you and Which Wirex Product is Best?
Discover the best Wirex product for your investment goals

Learn about X-Accounts, Wirex Credit, DUO, and Multiply

Find out which kind of investor you are and how to grow your portfolio with Wirex. #LETSGROW



Whether you're new to the crypto space or a hardcore investor, there's opportunities for everyone to increase their wealth within Wirex's suite of products. In this month's #LETSGROW campaign, we'll be diving a bit deeper into the key features of each product, and how they benefit different types of investors to help you pick out the product that works best for you.
What products does Wirex offer to grow your funds?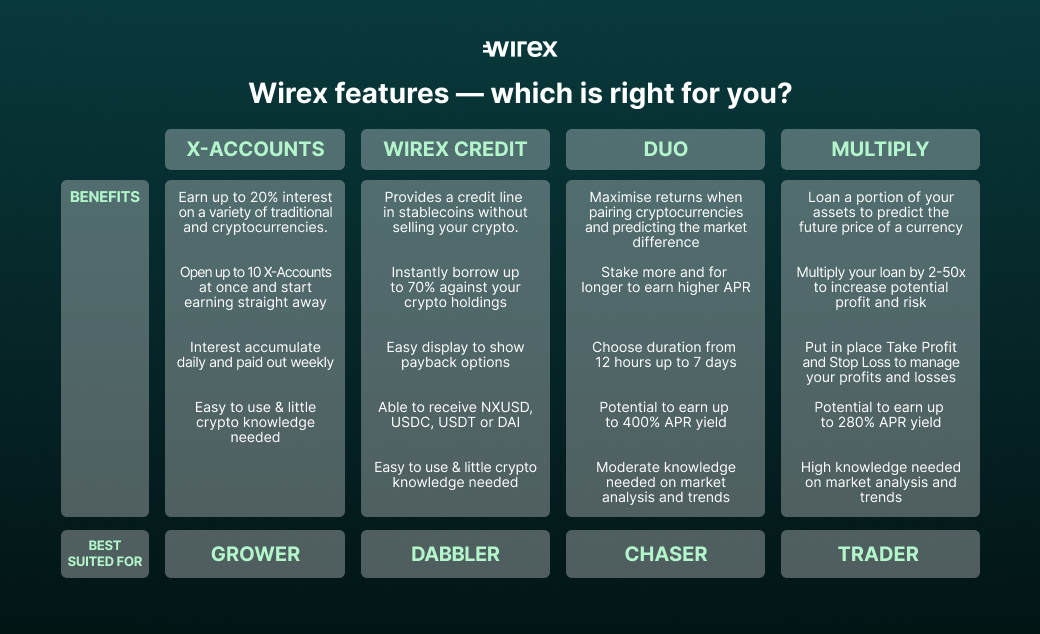 As a leading crypto payments platform, we've got a range of products available to Wirex customers to help them earn, including:
What kind of investor are you?
Whether you're crypto-savvy or new to the space, there are products suitable for every type of investor. Based on research of our user-base, we've pulled together the profiles of four different kinds of users (of course, you may identify with multiple categories), so why not try to identify which one you fall into?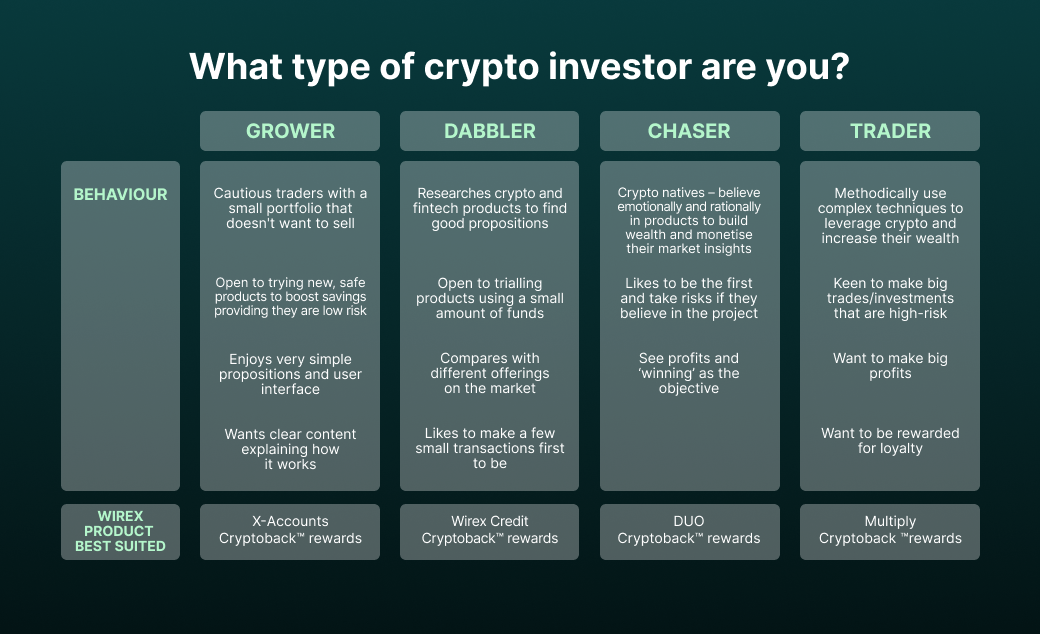 To help you work out what kind of investor you are, you might want to think about it by considering your level of crypto knowledge, and how risky you want to be.
How risk-averse are you?
We always advise using the Barbell Strategy in trading. This is where you invest the majority of your portfolio in lower risk, safe assets, and the minority in higher-risk assets that have the potential for much greater rewards. Not only will this best protect you from losing your entire portfolio if you make some bad investment decisions but endeavours to grow your portfolio overall in the long-term.
However, the exact percentage of your portfolio that you wish to put as higher-risk and lower-risk will vary depending on how risk-averse you are, and thus which kind of investor category you might fall into. We've outlined this a bit better in the graph below: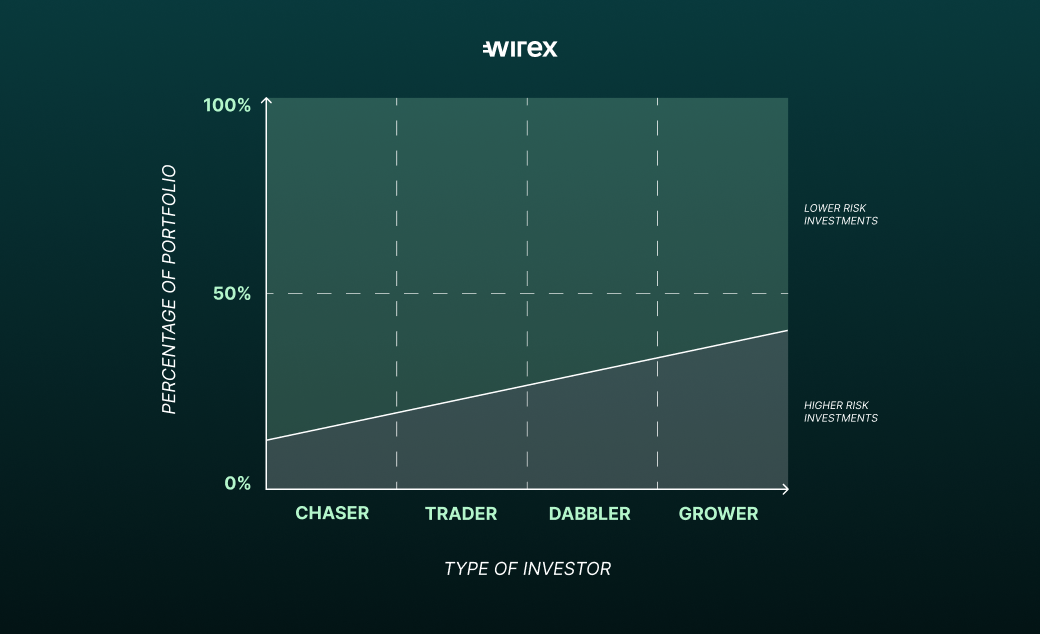 So why not apply this knowledge, and #LETSGROW your crypto portfolio together!