Boost profit with
Multiply by Wirex
like never before
Multiply is the most user-friendly trading service for those who want to extract profit from market volatility in both directions (UP or DOWN) quickly and easily
How to earn with Multiply?

Select a coin or token
All major cryptocurrencies and stablecoins available

Set profit and risk levels
Pick a desired "take profit" amount and an acceptable level of risk

Get your crypto anytime
Close positions to take a profit or get the rest of your crypto back

Repeat
Remember to always keep your portfolio diversified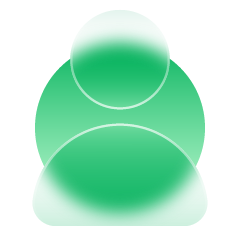 You decide what to do and change
No sales managers who will push you to trade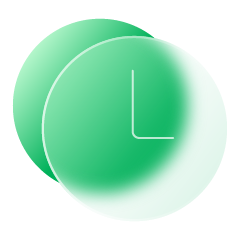 No withdrawals locking, access your money any time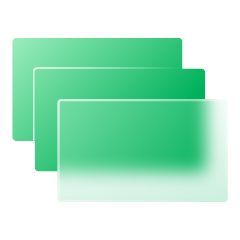 You have full control on your money
No strings attached — your profit is your profit. Always.
FAQ
Wirex Multiply is an innovative crypto wealth product allowing users to capitalise on market volatility. You can find more information about Wirex Multiply in our blog post.
Wirex Multiply is based on the following steps:
The platform uses your Wirex Multiply assets to open the first loan in an automated chain of loans.
With the borrowed funds from the first loan, the platform buys more crypto and uses it as collateral for a second loan in the chain.
The process repeats itself from 2 to 50 times depending on the user's Multiplier Level.
Finally, you can choose between two Wirex Multiply ending options – Take Profit or manual Close to get your profit.
How to open a Wirex Multiply
In the Wirex app, please go to the 'Grow' section -> Multiply -> you should be offered to 'Start First Multiply' if you have not created one earlier -> Select Pair.
You will see the most tradable currency pairs, gainers, losers, etc. You can go for a currency pair upon this recommendation or by seeking the needed one in the search bar.
Wirex Multiply fees and limits
Wirex Multiply includes a rollover fee – the main trading fee that you pay for every fixed period. This is a minimal payment, that allows us to create a Wirex Multiply deal and use its benefits.
Each Wirex Multiply deal consists of 2-50 loans (the user can control this number with the multiplier level). This chain of loans allows users to leverage and benefit even more from the crypto price volatility. Like any other loan, it has a fee for usage of the collateral value. You can see it in the details of your future deal in the Wirex Multiply detailed view:
Wirex Multiply uses an automated chain of loans. In the case that crypto price grows, the value of your crypto multiplies and the profit goes directly to your account. In the case of a decline in price, you get your initial deposit back minus the factual loss based on your level that you've set your Take Profit and Margin Call at.
Your risk is limited. You cannot lose more funds than you have chosen while creating a Wirex Multiply. You can limit the risk by setting Take Profit and Margin Call levels. The maximum loss amount is visible when you set a Margin Call (Stop Loss) level on the Wirex Multiply page. Maximum loss can be set up to 100% of the initial collateral deposited when you select a default Margin Call level.
Your position will be closed automatically after the price reaches the Margin Call level.