Your Wirex Payment Card
3186 2734 9701 9903
The Wirex Card gives you flexibility, security, and spending power.
Whether you're buying a Lamborghini or just a cup of coffee — our payment card makes it easy to spend your bitcoin like a pro.
Step 2
Choose your card options. Virtual cards issued instantly. Plastic cards are coming soon.
Step 3
Fund your card by depositing GBP or converting bitcoin.
Step 4
Spend as you please.
Your choice:
Plastic
3186 2734 9701 9903
Ideal for daily use: secure payments online, in-stores, and cash withdrawal at the ATM (over 40M merchants in 210 countries)
Safer than carrying cash: advanced in-app security, chip and PIN
FREE delivery
Order plastic
Virtual
3186 2734 9701 9903
Virtual
Perfect for shopping online
Instantly issued and available FREE of charge
Available in multiple traditional currencies (dollars, euro, and GBP)
Claim virtual
Card Fees
Virtual card

Plastic card

non-trackable delivery

Plastic card

trackable delivery

DHL Courier

door to door delivery

Card Activation

Free

*
$ 17
$ 27
$ 50
Free
*Your first virtual card is free, second one costs $3
| Fees | USD | EUR | GBP |
| --- | --- | --- | --- |
| Online purchases | Free | Free | Free |
| Offline purchases | Free | Free | Free |
| Domestic ATM withdrawal | $ 2,50 | € 2,25 | £ 1,75 |
| International ATM withdrawal | $ 3,50 | € 2,75 | £ 2,25 |
| Foreign currency transaction* | Free | Free | Free |
| Monthly service | $ 1,00 | € 1,00 | £ 1,00 |
| PIN Change | $ 1,00 | € 0,80 | £ 0,60 |
| Bitcoin exchange | Free | Free | Free |
| Intra Account Transfer | Free | Free | Free |
| International Transfer** | Free | Free | Free |
* Currencies are converted at wholesale rate ** Blockchain fee might be applied if recipient doesn't have account with Wirex
— Is it really that simple?
— Yes! ?
Register for your new Wirex Payment Card today
Register for your free Wirex account — a fully-featured mobile app, bitcoin wallet and payment card* combo for buying, saving, investing, transferring and spending your digital money anytime, anywhere. *Bitcoin balances must be converted to FIAT before being available for card payments.
Frequently Asked Questions
What options are available for the Wirex card?
Virtual Visa cards available now in GBP. Additional currencies coming soon and Contactless plastic cards are entering the manufacturing process. Depending on your country, you can add funds by converting bitcoin into FIAT, from bank transfer, or using our digital currency exchange features inside the app. Use your Wirex payment card for in-store purchases, online shopping, and cash withdrawal at the ATM.
How long has Wirex been in business?
We began issuing cards in 2014. The company is registered in the UK with an office in London and Tokyo and we are growing fast with investment from SBI Group in Japan. Our goal is to make bitcoin simple for everyone.
What if I don't have bitcoin yet?
You can buy bitcoins instantly online in your local currency or install the Wirex app and buy bitcoin with a variety of local payment options.
What kind of card is it exactly?
The Wirex card is a VISA debit card that draws money from your Wirex e-money licensed current account. Wirex gives you the convenience of regular banking services, with the added benefits of modern cryptocurrencies such as bitcoin.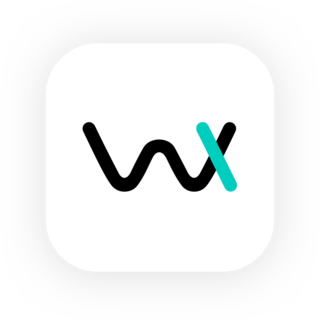 CHOOSE YOUR POWER