Hold crypto, get credit!
Need access to funds but don't want to sell your crypto? Retain ownership of your tokens and free up much-needed funds with complete flexibility, no credit checks and no set up fees.
Use your BTC or ETH as collateral to borrow NXUSD, USDC, USDT or DAI. What happens next is up to you – spend, stake, convert or save – the possibilities are endless.
Borrow up to 70% of the value of your collateral. You can repay your credit line whenever you like and you'll only pay interest for the days its live.
Fast, simple and secure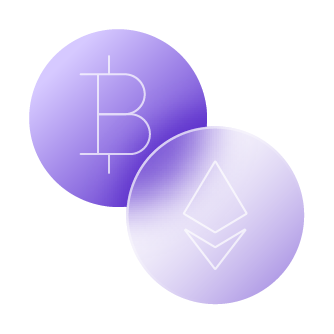 Select a currency
Use 25+ different tokens as collateral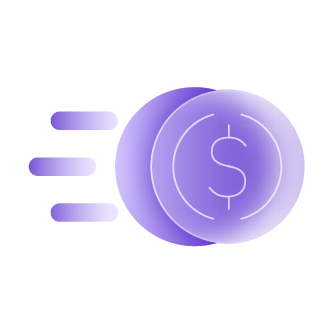 Get your credit
Receive your stablecoins in seconds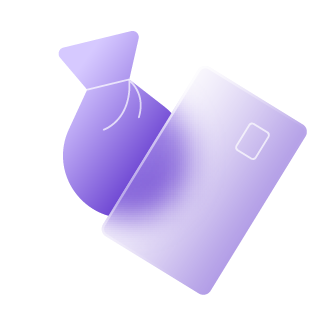 Spend or Stake
Spend them with your Wirex card or stake them in Nereus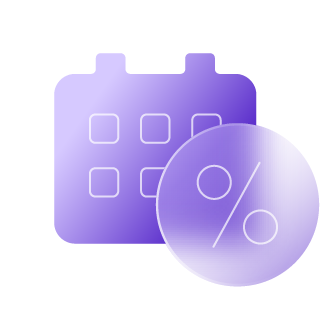 Repay at anytime
Only pay interest for the days you have a live credit line and pay it back whenever you want
Your crypto is safe with us – your funds are protected by leading digital asset custody platform, Fireblocks
Keep track of your LTV (loan-to-value ratio) with our in-app live loan health checker and get instant notifications if it changes
Access extra funds without cashing in your crypto
Any questions?
Wirex Credit is our way to provide a credit line in stablecoins, based on the cryptocurrency you hold. This allows you to unlock the value of your crypto holding without the need to spend them. We offer low-interest rates, instant funding, and your choice of the amount and currency.
Simple to set up and easy to use, you can open a credit line with us based on the cryptocurrency you hold as collateral. Depending on your loan-to-value (LTV), you will get credit into your stablecoin account. You can then spend your stablecoins with your Wirex Card, transfer to an external wallet, or use it for X-account. You can also close the credit anytime you want before the maturity date ends, and you only pay interest for the days the credit line was active.

Learn more
How do I open a Wirex Credit line?
To open a Wirex Credit line, you need to have an existing, active USDT, USDC, NXUSD, or DAI account to allow credit to be funded. Also, you will need a positive balance on one of the crypto accounts for collateral to be added.

To open Wirex Credit, follow these steps:
Go to "Wirex Credit" tab and then press on "Borrow: button;
Choose a credit account from the list of available accounts;
Choose a preferable ratio, collateral account, and borrowed amount, and then press "Continue";
Accept the Wirex Credit T&C, confirm the credit details, and press "Confirm";
You will see the list of the credits you've made.
Congratulations! Now you've successfully borrowed funds from your crypto holding without spending them!
Which currencies are available on Wirex Credit?
You can borrow USDT, USDC, DAI, and NXUSD, depending on which region you are in. For full availability please check your Wirex App.
The following currencies are available as collateral (depending on the region you are registered in):
ETH, WXT, BTC, YFI, MKR, AAVE, UNI, COMP, LINK, 1INCH, SOL, AVAX, MATIC, DOT, ALGO, ADA, TRX, WXT, XRP, XLM, LTC, DOGE, SHIBA, AXS, APE.
The borrowed amount depends on the collateral that you add and the allowed LTV ratio of it.

For more information about the borrowed amount and the LTV, please check this page.
What is loan to value (LTV)?
LTV is Loan-to-Value ratio, which is calculated by dividing the amount borrowed by the value of collateral, expressed as a percentage.
For example, if you borrow $100 of USDC and the value of your BTC collateral is $1000, your LTV is equal to 10% (100 / 1000 = 10%).
You can keep track of your LTV in real time within the Wirex App. If you see that it is getting too high (e.g., approaching the Warning risk level) you can add more collateral to your existing credit line to reduce the LTV back to a healthy level.

Learn more