I pay my way.
I pay with WXT.
Introducing the revolutionary Wirex token (WXT), a brand-new native cryptocurrency from the payment platform of the future. Enjoy heavily-reduced fees, exclusive merchant offers, super-charged rewards and more!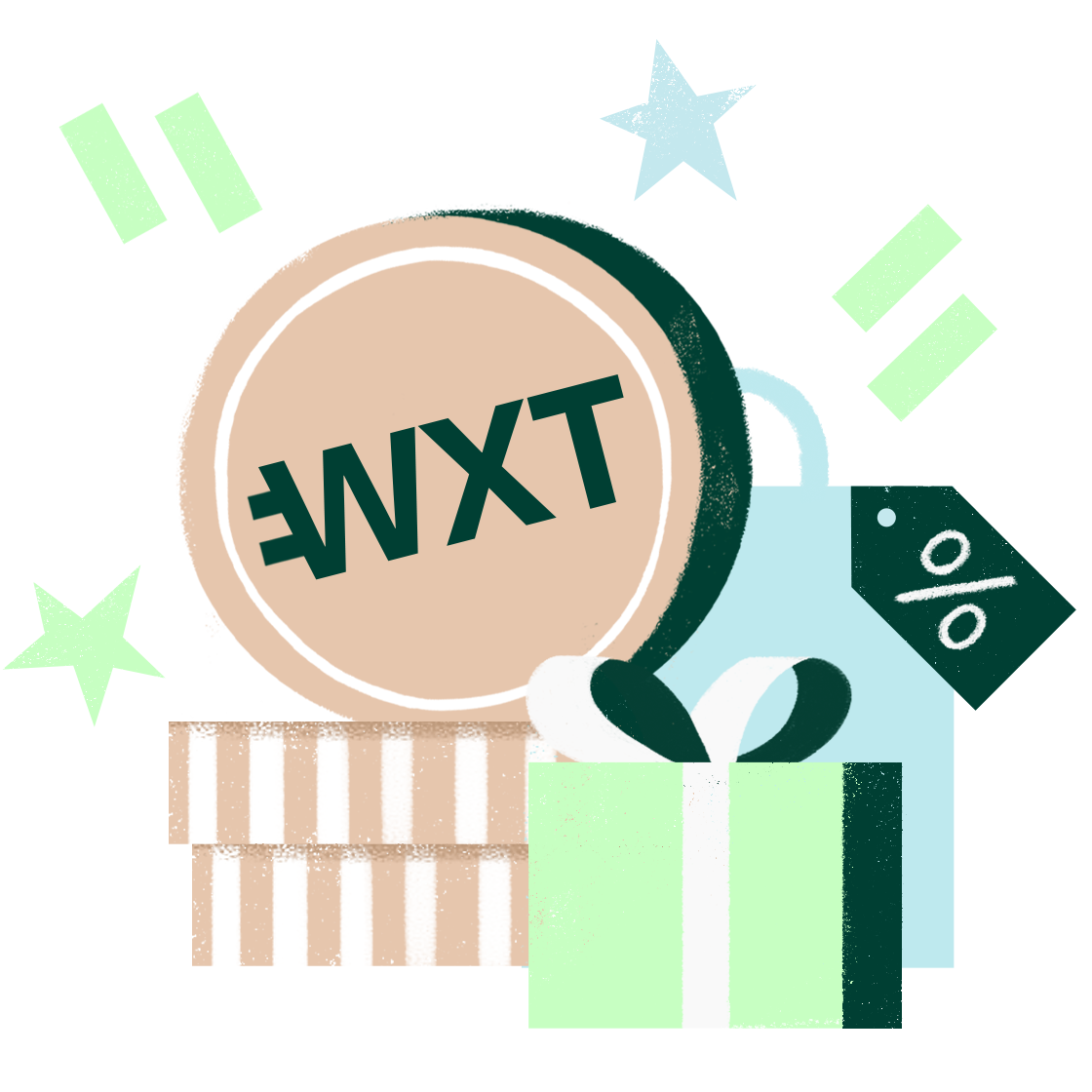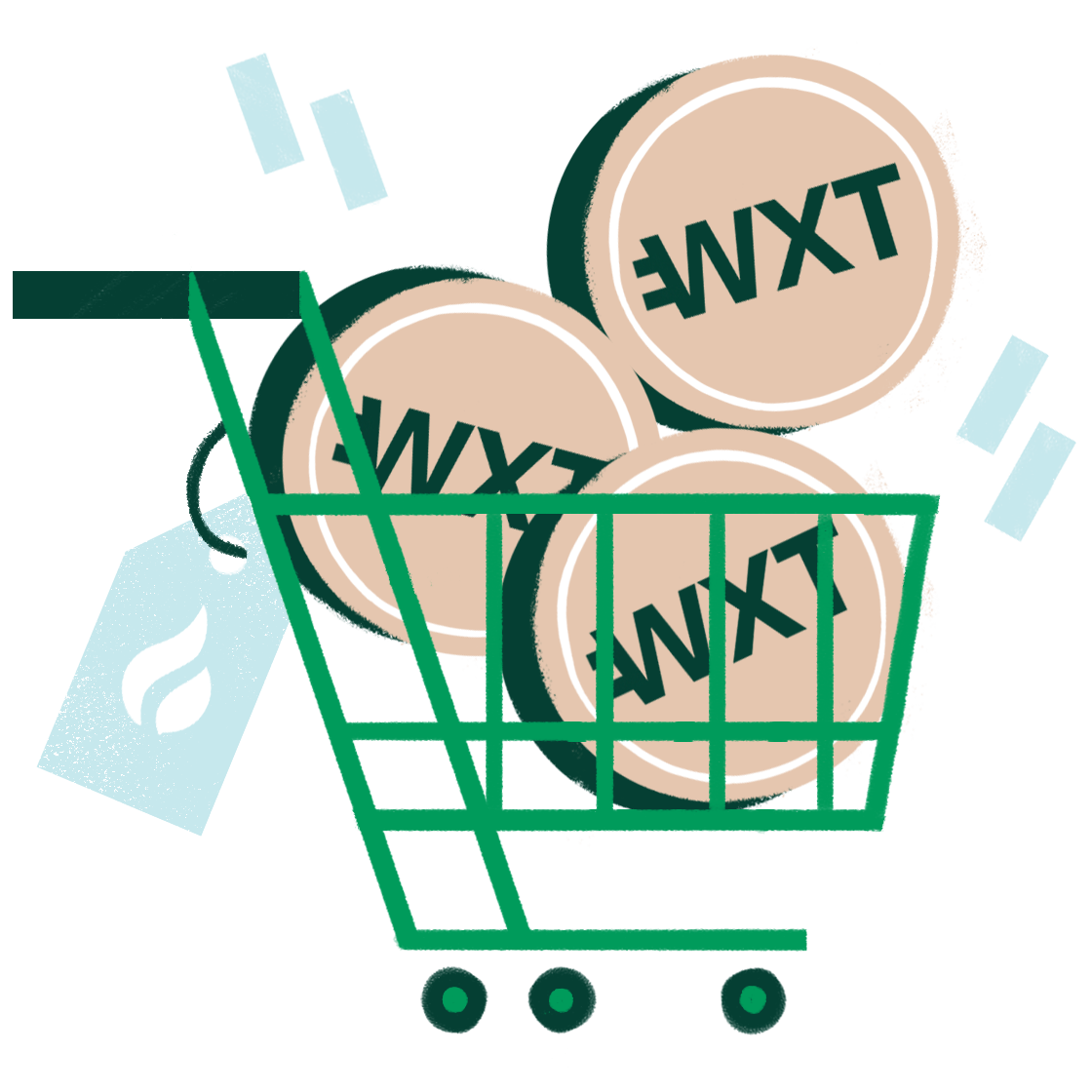 The early bird
The exclusive WXT pre-IEO sale starts at 9am BST on the 24th of June, 2019.
More than 15 times the expected number of people registered an interest in buying WXT. To ensure that verified customers get a fair chance to purchase the token, we've made changes to the pre-sale:
1) We have increased the amount of WXT released during the pre-sale by 50%. This means that 3% of the total supply ($3,000,000 worth of Wirex Tokens) will be available for purchase throughout the sale.
2) We are capping the amount of WXT you can buy for the first three days of the pre-sale to allow as many people as possible to benefit from holding WXT. After this, there is no limit to how much you can buy (while stocks last):*
24th- 26th (pre-sale days 1-3) – max. $500 worth of WXT per person
27th-30th (pre-sale days 4-7) – no limit, while supply lasts
Act fast - the pre-sale is your chance to buy WXT at a fixed price of $0.01. The market determines the price when the token goes on general sale.*
Save the date
The Wirex token IEO (Initial Exchange Offering) will take place on OKEx. Anyone with a OKEx or Wirex account will be able to buy and trade WXT from this date.
To accommodate the revised WXT pre-sale period and allow verified customers to take advantage, we've pushed the date of the IEO back slightly. Dates and full details will be announced by OKEx in the coming days.
If you can't wait until then, verified Wirex users get exclusive early access to the Wirex token.*
Verify now, or click below to buy WXT.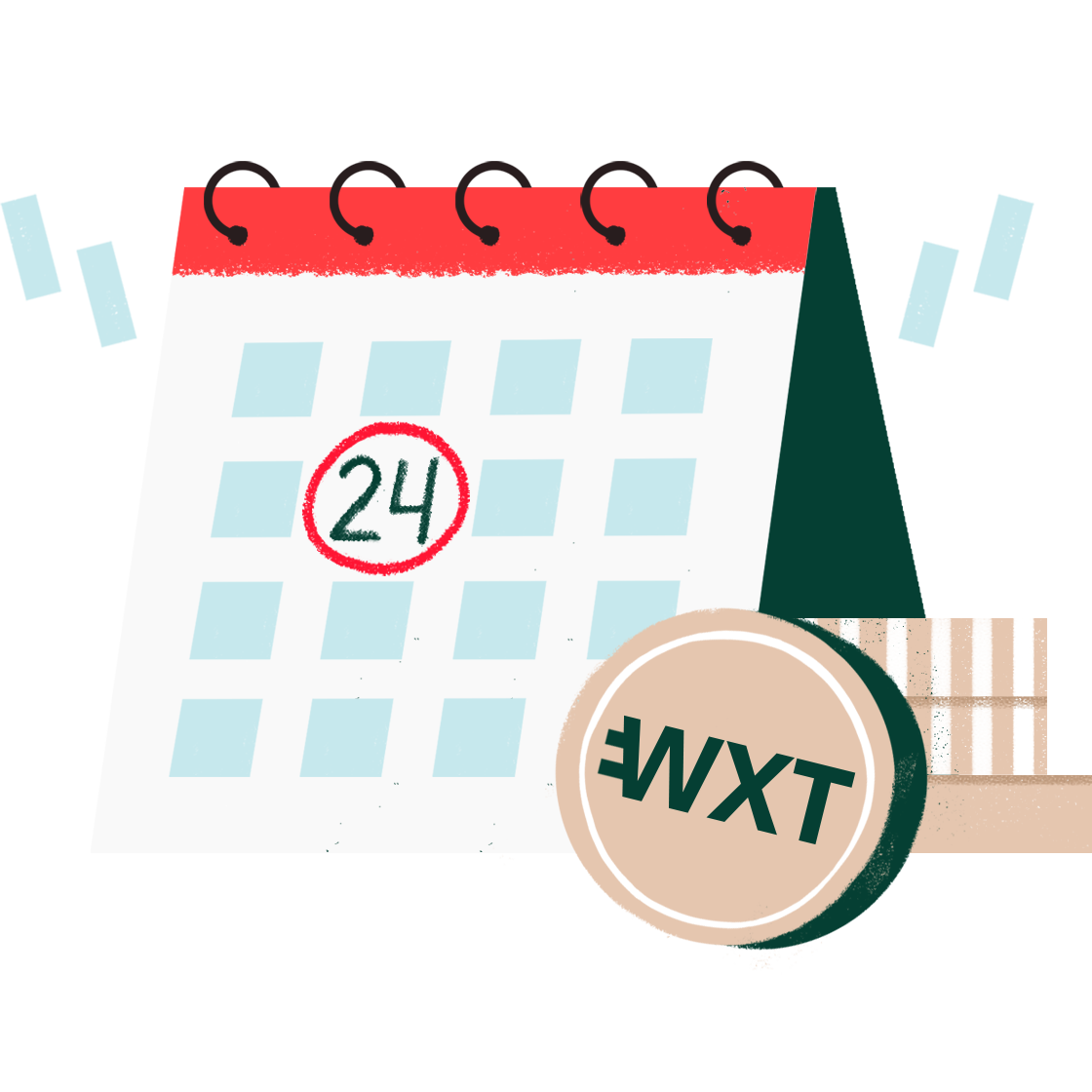 Why WXT?
WXT is a universal fee and reward unit designed to help customers save on fees and access unique rewards:
Up to 100% discount on fees, including: exchange fees, bank transfer fees, withdrawal fees, credit/debit card top-up fees, monthly management fees, ATM fees and SWIFT charges**
Enhanced Cryptoback‌™: up to 1.5% in WXT every time you use your Wirex Visa card in-store.**
Super-charged rewards, including:

- Free access to Wirex Premium

- Free Wirex Premium card

- Exclusive merchant offers

- Airport lounge access

- Travel insurance
What is an IEO?
ICOs (Initial Coin Offerings) have received a lot of bad press in recent years. That's why we decided to release WXT through an IEO, or Initial Exchange Offering. Unlike ICOs, IEOs only take place on reputable exchanges like OKEx. Potential projects are subject to a lengthy compliance and verification process that ensures only legitimate tokens make it to sale.
By holding an IEO for WXT, we're responding to overwhelming demand from our users for a native Wirex token. WXT allows the community to hold their own piece of Wirex and contribute to the success of the company, whilst unlocking exclusive rewards and premium features.
You can learn more about our rationale and plans for WXT in the Wirex token whitepaper: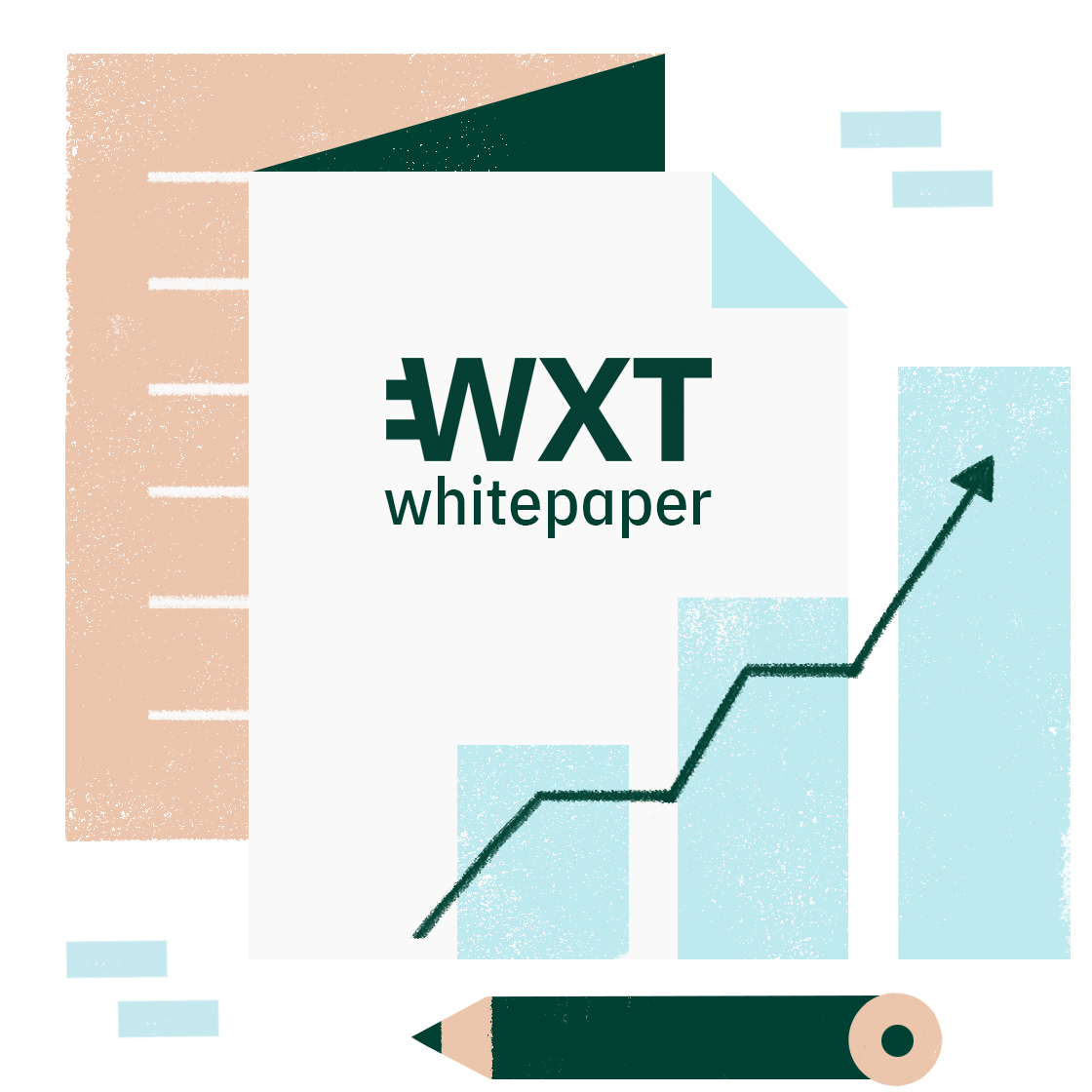 *Please note: tokens bought during the pre-sale period cannot be sold for six months after the date of purchase. Pre-sale tokens represent 3% of total WXT supply, or 300,000,000 tokens.
**Discounted exchange fees, bank transfer fees, withdrawal fees, credit/debit card top-up fees apply from the day you receive your tokens. Monthly management fees, ATM fees and SWIFT transfer fees and enhanced Cryptoback™ apply from September 2019. All other benefits coming soon.